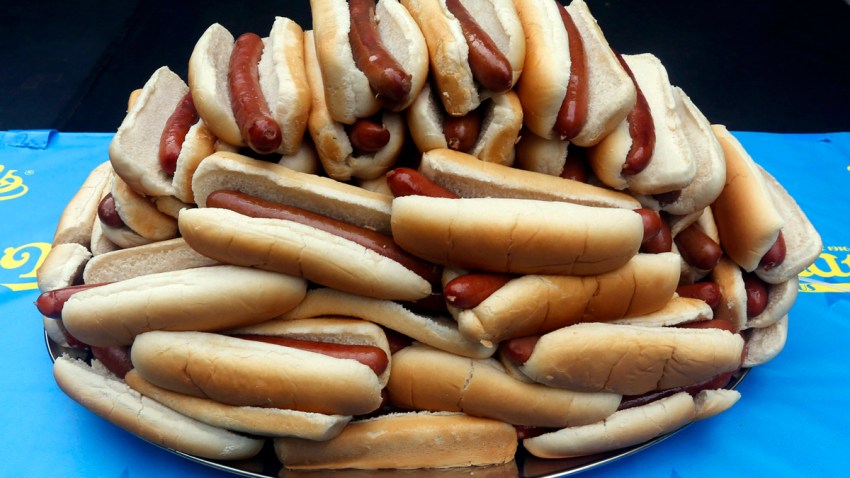 This weekend, 20 of Philly's favorite restaurants and food trucks compete in the Dog Days of Summer Cook-off under the shambles at historic Headhouse Square, and you're invited!
Be sure and come hungry.... You'll want to try all the mouth-watering, homemade hot dog and sausage creations and vote for your favorites. A panel of judges comprised of media, chefs and celebrities will award three prizes to the top grill masters, including a first-place prize of $1,000.
In addition to the professional competition, amateur contestants will compete in a "Topping Contest" with toppings inspired by something they LOVE about Philadelphia.
Local
Breaking news and the stories that matter to your neighborhood.
Professional Particpants include:
• Alla Spina
• Bistro Romano
• Brauhaus Schmitz
• BrazBQ
• Bridget Foy's
• Cavanaugh's
• Cherry Bomb Bus
• Chewy's
• Copabanana
• Headhouse Oyster & Crab Co.
• Hot Diggity!
• Industry Bar
• Lucky's Last Chance
• MisConduct Tavern
• Noir
• Rex 1516
• Serrano Restaurant
• Society Hill Society
• Tap Room on 19th
• Twisted Tail
To wash down the yummy dogs, Mom Pops, Victory Brewing and 5 O'Clock Brew will be on-hand with ice cold beverages. Live music will be provided by Black Stars.
The Meat of the Matter
Hot dogs aren't the only thing on the menu however. Attendees will be able to enjoy beers by
Victory Brewing
and
5 O'Clock Brew
and natural, fruity pops by
Mom Pops
. There will also be live music by Black Stars and plenty of summer fun. - See more at: http://philly.thedrinknation.com/articles/read/13093-3rd-Annual-Dog-Days-of-Summer-Cook-Off-Returns-to-the-Shambles-July-19#sthash.e8Uh54bg.dpuf
A limited number of VIP passes are available for $30 and include early admission, VIP gift and 20 food/drink tickets. General admission is free, with food/drink tickets costing 4/$10 and 15/$30.
Funds raised will support the South Street Headhouse District's preservation of the historic Headhouse Square Shambles (New Market), America's oldest surviving Colonial-era marketplace. Built before the Revolution in 1745, its design mimics the many market structures of rural England.
Insider Tips
Headhouse Square is located on the 400 block of South 2nd Street between Lombard and Pine. VIP tickets must be purchased in advance, while general admission tickets are available at the event. Consider purchasing pay-as-you-go food and drink tickets in advance to avoid delays.
The Dog Days of Summer Cook-off
The Shambles at Headhouse Square, Philadelphia
Saturday, July 19
Noon to 4:00 p.m.