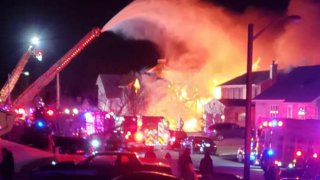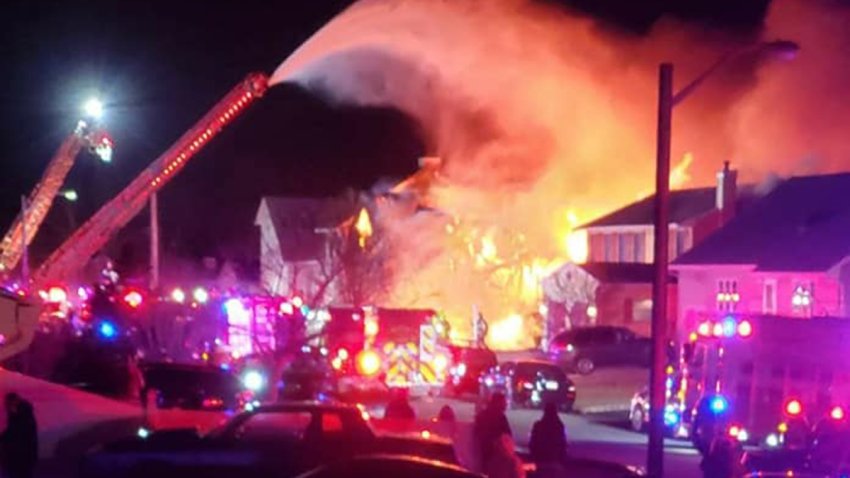 A school librarian and mom of three was found dead in a home after a raging fire in Toms River, New Jersey, police said.
Sara Trahey's body was discovered after firefighters extinguished the flames that consumed a home in the Silverton section of Toms River.
A man and three children escaped the blaze safely. First responders tried to rescue Trahey, but could not. A police officer at the scene was treated for smoke inhalation.
Before it was extinguished, the fire had begun to spread to four surrounding homes, the Ocean County prosecutor's office said.
Trahey was a media specialist at Ella G. Clarke Elementary School in Lakewood Township. She was "an outstanding educator who cared very deeply about the success and well-being of each and every one of her students," Lakewood schools superintendent Laura Winters said said in a letter that will go out to parents Monday, according to NJ.com.
Prosecutors said their arson unit, township detectives and the county sheriff's crime scene unit are investigating. The name of the deceased woman wasn't immediately released.
Copyright AP - Associated Press