Loved ones are mourning a woman and her 7-month-old great-grandson after they were both killed in a fire in Philadelphia's West Mount Airy neighborhood Saturday night.
The fire started around 8:45 p.m. inside a home on the 300 block of West Mount Airy Avenue.
Elaine Morris, 70, her 33-year-old granddaughter, and her three great-grandsons, ages 8, 7 and 7-months, were all inside the home at the time.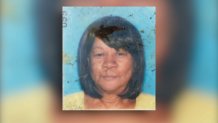 Morris' 7-year-old great-grandson yelled "fire" and the boy's mother tried to extinguish the fire with a blanket but was unable to put out the flames.
The woman and 7-year-old boy then escaped from the house. The woman's 8-year-old son ran upstairs however.
Assistant Fire Chief Harry Bannan told reporters that a neighbor encouraged the boy to jump out of the second floor window.
Local
Breaking news and the stories that matter to your neighborhood.
"He saw the fire and of course he panicked," James Zellars, Morris' brother, told NBC10. "He ran up the steps away from the fire. Got to the back and at that point I guess he tried to get out the window with the screams and the neighbor was alerted and the neighbor was there to break his fall."
Morris' granddaughter and two of her great-grandsons were all treated for minor injuries and later released.
Morris and her 7-month-old great-grandson, Ren Fields, were unable to escape however.
Morris was later found unresponsive in the bathroom. She was pronounced dead at 9:11 p.m.
Fields was transported to Albert Einstein Hospital in critical condition, where he was later pronounced dead at 9:51 p.m.
Zellars told NBC10 the family had planned to gather at the home for Thanksgiving.
"We always got together during the holidays and she always had the celebration, the family celebration in the family, for us to gather at her home," he said.
Zellars said Morris had taken her granddaughter and great-grandchildren in awhile back. He described Morris as a "giving" person with a "caring heart."
"She was all about family and then caring for family, taking care of family," he said. "If they're in need she was always the one to step up."
The neighbor who saved Morris' 8-year-old great-grandson did not want to be identified. Zellars told NBC10 he wanted to meet the neighbor.
"I would give him profuse thanks just for being there and for helping my family member out. For being there," Zellars said. "Definitely a hero."
The cause of the fire is still under investigation.
The Associated Press contributed to this report.