It was ordinary people making extraordinary efforts to help rescue victims trapped in the deadly Center City building collapse Wednesday.
Six people were killed and 13 were injured when a four-story building located at 2140 Market Street came crashing down around 10:40 a.m. The building housed a Salvation Army Thrift Store. About a dozen people were inside the building when it collapsed, according to authorities.
People working in the area or just walking by during the time of the incident pitched in to help help save lives before fire crews and medics arrived; others narrowly escaped injury.
Here are just a few accounts from eyewitnesses:
-Jordon McLaughlin, a student at Science Leadership Academy had an early dismissal and was walking home
"When it happened, I was like this has to be a mistake…this can't be right. So I went in to try and save as many people as possible," said McLaughlin. "I know that a lot of older people usually shop at that thrift store. So I went over, put my things down and tried to help people. There were wires and there was a lot of ruble so it was tough to navigate, I tried to be a safe as possible. None of the people (victims) were able to walk. There were bruises and possibly some broken bones but I am not a doctor. At first I thought about running away. But I told myself if ever there was ever a tragedy that occurred instead of panicking, I would try to help people."
-Bernie Ditomo, a truck driver for Belfi Brothers was headed to a meeting
"I was parked on 21st just heading to Market Street, next thing you know it felt like an earthquake," Bernie Ditomo told NBC10.com. "I said, 'What the hell is going on?' My truck is totaled. I am a little dusty and dirty, but I'm alright. I am one of the lucky ones. I made it."

-Bill Roam (white shirt) and Brian Mullins (blue shirt) - the roofers were doing repairs at a nearby building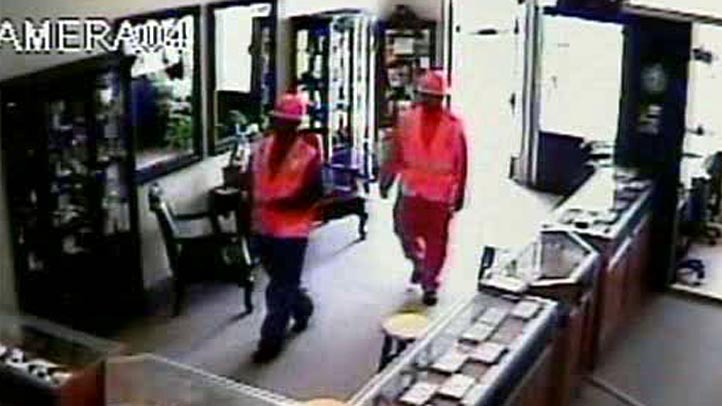 "The whole building came down; we saw this big puff of smoke. Me and a couple of my friends and the guys that were doing work on the roof ran over there, " said Bill Roam. "There was this labor guy, I don't know who he was but he went right down there in the basement, he's a hero in my mind. You really couldn't see your hand in front of your face. We freed up as many people as we could while waiting for the authorities to get there. Everybody chipped in; we got as many people out as we could."

"They wouldn't let us help any more. They said if we stayed there, they were going to arrest us. I told them to put silver bracelets on me, I don't care. I didn't care about anything else there were people in the building and I wanted to get them out, Brian Mullins said. "You got beams laying down everywhere and nails sticking up."
**Update: Continue to check back for other eyewitness reports