More than a week after a teenage boy was gunned down in Philadelphia's Mayfair section during an apparent robbery attempt, Philadelphia Police announced charges against a fellow teenager.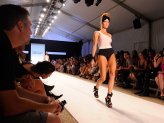 Samir Price, 19 turned himself into Philadelphia homicide detectives Tuesday to face murder charges in the killing of 14-year-old Ian Wilsey, said Philadelphia Police. Price is charged with murder, robbery and other related offenses.
Wilsey was on the 6200 block of Brous Avenue at 9 p.m. on Nov. 28 when at least one gunman opened fire. The teen was struck three times in the chest and torso. Donna Dressler, a Mayfair resident, found him lying on the ground moments after the shooting.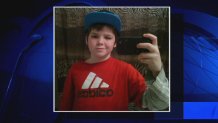 "I was down the basement, I heard 'pop, pop, pop,'" Dressler said. "I quick, ran out the door and I wasn't expecting to see a young kid laying down like that."
Wilsey, who would have turned 15 in a few weeks, died a short time later. The teen was not from the immediate area where he was killed but he had an address connected to a home in the neighborhood.
Philadelphia Police Commissioner Richard Ross said it appeared that Wilsey was the victim of a robbery. Investigators spoke to the 16-year-old Wilsey was with in an attempt to find out if the boy was targeted.
Wilsey attended Northeast High School. Friends and family gathered last week for a vigil in his memory.
"He was very tight with me, and somebody took him," wailed mom Kelly Wilsey.