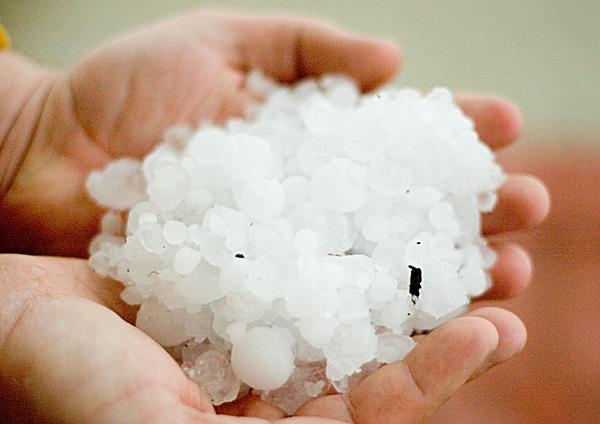 A wild and strong weekend storm brought rare hail to the area Sunday.

The storm began to wreak havoc in the Lehigh Valley early Sunday afternoon as the National Weather Service issued a series of severe thunderstorm and tornado warnings.

Six mobile homes, a farmhouse and barn were damaged by the storm's winds and rain in Clay Township, Lancaster County.

As the storm roared eastward, it lost some of its strength, but was still able to dump nickel-sized hail from Quakertown to Philadelphia to Pennsauken.

So much hail fell in Bala Cynwyd that officials had to call in a snowplow to remove it from the roads. Here is a glimpse of some of the hail:
Conditions were perfect for hail, Meteorologist Dave Warren said. To learn more what conditions are needed to produce hail, click here.
Local
Breaking news and the stories that matter to your neighborhood.
In Lansdale, strong winds ripped the roof off of a store along 8th Street and also caused significant damage to other homes and businesses. Most of the damage was limited to a three-block area, according to fire officials.
One Montgomery Township man said he was knocked over by the winds.
"It just overpowered me, knocked me down...the dogs were dragging me and I got up and ran into the house," said Jim Lewis.
The quick moving storm had all but moved out of the area by Sunday evening. See the storm race through Center City Philadelphia in the time-lapse video from atop the Mellon Bank Center below: