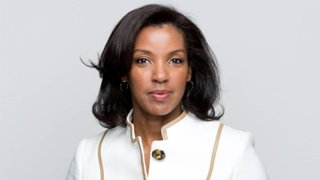 An organizational psychology scholar who leads Emory University's business school will become the newest dean of the Wharton School at the University of Pennsylvania, the Philadelphia Business Journal reports.
The Ivy League university announced Wednesday that Erika James will replace current Wharton Dean Geoff Garrett, who is leaving to become dean of the University of Southern California's Marshall School of Business. James will step into the role on July 1.
The appointment makes James the first African-American and first woman to lead Wharton. After earning both a master's degree and Ph.D. in organizational psychology from the University of Michigan, James' academic career has focused on leadership development, gender and racial diversity and crisis leadership. At Emory, she's led faculty and student unconscious bias workshops and consulted on the issue for "some of the nation's largest and most prestigious firms," Penn Provost Wendell Pritchett said in a statement.
Read more about James' historic appointment at PBJ.com
Keep up with all things business at the Philadelphia Business Journal.
Copyright bizjournal