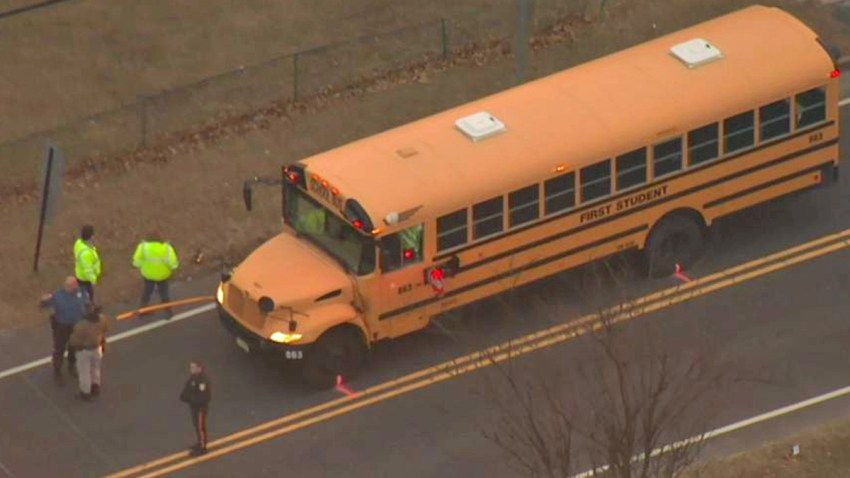 Police say an elderly driver struck a teenager waiting for the school bus this morning.
The crash along Cooper Road near Robin Lane in Voorhees, N.J. around 6:10 a.m. left the child in critical but stable condition, according to Voorhees Police Deputy Chief Bill Donnelly.
Donnelly said that an initial investigation showed that the Camden County Technical School student was crossing Cooper Road in front of the stopped bus, which had its stop light activated and the stop arm extended, when an 80-year-old Voorhees resident disregarded the school bus stop sign and struck the boy.
Local
Breaking news and the stories that matter to your neighborhood.
The unidentified teen went up on the hood of the elderly man's 2005 Lexus ES300 four-door sedan. The car then carried the boy about 50 feet before stopping, according to Donnelly.
The boy suffered a possibly fractured skull and was rushed to Virtua Hospital before being medivaced to Cooper University Hospital's trauma ward, police said.
The boy's family and school were notified of the incident, according to police.
The driver, identified as Walter Hoffman, has not been charged with any criminal counts but he was however cited for improper passing of a school bus and careless driving. Mandatory rules call for his driving privileges to be reevaluated.
The exact cause of the crash remained under investigation Tuesday.