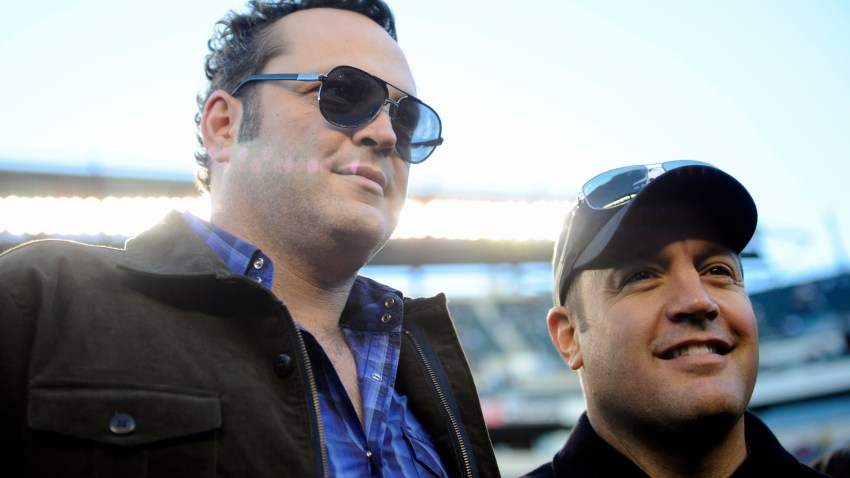 A couple of Hollywood heavyweights were in the house Sunday as the Eagles hosted the Indianapolis Colts.
No, Terrell Owens wasn't suddenly back at the Linc.
Instead comedy giants Kevin James and Vince Vaughn were on the sidelines during pregame to promote their upcoming release, The Dilemma.
Local
Breaking news and the stories that matter to your neighborhood.
A great photo of the duo was posted to the Eagles Facebook page.
The guys were already in the area to perform some comedy in Atlantic City Saturday night and in Center City Sunday night. So it would make sense that they would take the short trip up the AC Expressway a little earlier to stop by the nationally televised Birds game -- get a little more press for their new flick.
Well done, gents.
It's unlikely that the duo was doing much rooting for the Eagles or even the Colts for that reason considering they were donning Blackhawks jerseys while sitting front row during the Stanley Cup Finals against the Flyers. Hey isn't James from New York?