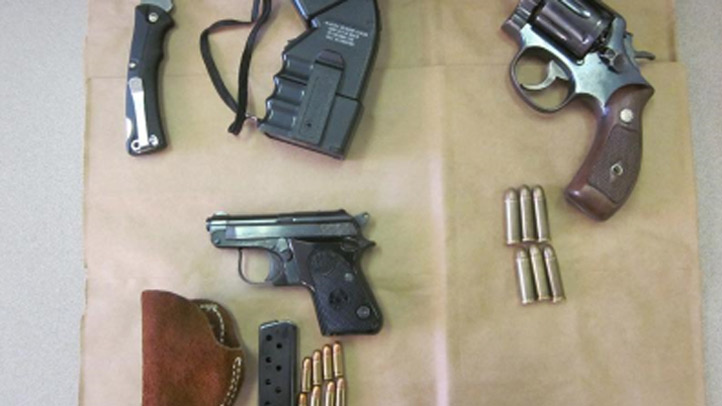 Police arrested two Upper Darby High School students for allegedly carrying loaded guns during school hours on Monday, according to the Delco Times.
Police say they discovered a loaded .25-caliber gun, a .38-caliber gun, a Taser gun, six .38-caliber bullets, a knife and marijuana from both 15-year-old boys.
One student allegedly sold the handgun and Taser gun to his classmate for $100 during their homeroom period.
Local
Breaking news and the stories that matter to your neighborhood.
A fellow student noticed the gun on the 15-year-old and reported it to a teacher, according to police.
The high school's security found the weapons in one of the student's backpack as well as the loaded .25-caliber gun in the pocket of his hoodie before he was arrested, according to police Superintendent Michael Chitwood.
Investigators say the boy who allegedly purchased the .38-caliber gun was found and police retrieved the weapon.