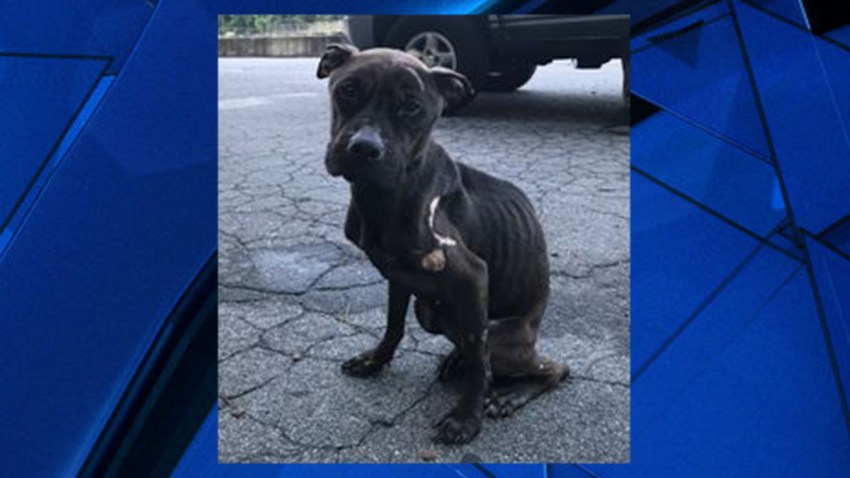 Police in Delaware County urged the public to help find the person or people responsible for abandoning a pair of malnourished and abused dogs in a public park.
Pit bull mixes "Layla" and Gracie" were found Monday in Penn Pine Park in Upper Darby Township at 50 percent of normal body weight, Woodlyn, Pennsylvania-based Justice Rescue said.
Russell Harper, Justice Rescue's chief humane officer, said it was clear the dogs -- both around 2 years old -- were used for dogfighting, and had also been beaten.
Local
Breaking news and the stories that matter to your neighborhood.
Harper says, "If you can treat an animal that way, you can treat a human that way."
Upper Darby police said they didn't want to ruin people's days while sharing photos of the dogs Tuesday in hopes of finding out who is responsible for the abuse.
Police Superintendent Michael Chitwood said a passer-by called 911 after seeing the dogs abandoned in a parking lot with some dog food tossed on the ground nearby. Chitwood says the dogs were in "real bad shape" and that one couldn't even stand. That dog also had fresh puncture wounds in its neck.

Police asked anyone with information to call 610-734-7693 or message the UD police on Facebook or Twitter.
The rescue offered a $1,500 reward for information leading to the arrest and conviction of anyone involved with the abuse.
Copyright AP - Associated Press