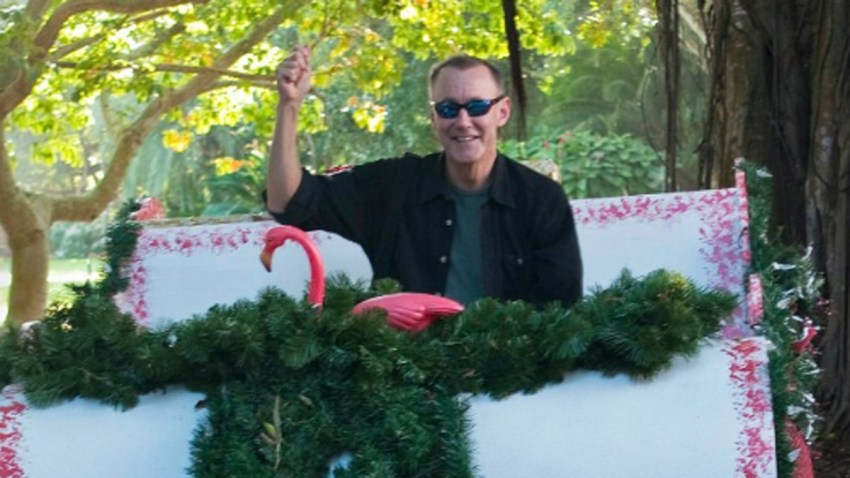 As officials continue to investigate the death of former University of Delaware Professor John Dohms, friends and family are remembering the impact he had on their lives.
A hiker found Dohms' skeletal remains last month in Newark, Delaware. Dohms, who suffered from dementia, was missing for a year and a half before the discovery.
Dohms' accomplishments alone were enough for people to hold him in high regard. Born in New York City, he graduated from Fair Lawn High School in New Jersey in 1966. He earned his B.S. and M.S. degrees from Bowling Green State University. He then earned his Ph.D in Veterinary Microbiology from the Ohio State University in 1977.
Local
Breaking news and the stories that matter to your neighborhood.
After that, he moved to Newark, Delaware and worked as a faculty member of the Department of Animal and Food Sciences at the University of Delaware for 32 years. He retired in 2009 with the rank of Professor of Microbiology of Infectious Diseases.
"He was a kind, generous warm-hearted man," said Dr. Michael Price, an associate professor of biology at Liberty University and a former undergraduate research student of Dohms. "He served as the inspiration for my pursuit of an academic career."
Beyond his prestigious career however, friends and family say his lasting legacy is the tremendous compassion and love he showed to those who were close to him.
"I remember John in Fair Lawn High School as a very nice, easygoing, great guy," said Louise Curtis Seidl. "He was very bright and a good athlete. He was co-captain of the soccer team and was on the lacrosse team."
For Dohms' sister-in-law, Elaine Dohms, one story in particular perfectly captures the kind of man he was.
Elaine, who is married to John's younger brother Jim, says she and her husband adopted three children from South America and two from Russia. Elaine's adopted children from South America struggled with post-traumatic stress disorder after living through the assassination of their family. After her daughter went through a particularly bad episode, Elaine told John about her situation. She'll never forget what her brother-in-law did next.
"Our daughter wanted to swim in the pool and that seemed to be the only way to comfort her," Elaine said. "So imagine my surprise the next morning when John walked around our veranda and came to the pool area."
According to Elaine, John had cancelled class and took the first flight to Tampa, Florida in order to help his niece.
"I will never forget the light in our daughter's face when she realized that her beloved Uncle John came to see her," Elaine said. "John kneeled down by the pool and our daughter raced into his arms. He gathered her close and held her for over two hours. They were both soaking wet and I just kept adding dry towels."
After her daughter finally fell asleep, Elaine offered to take her and give John a break. According to Elaine however, John smiled and said, 'No, I will hold her and let her sleep. She needs this."
"I have many stories about this wonderful brother," Elaine said. "But this is the story that I carry in my heart when I think of my brother John."
John is survived by his partner, two brothers, nine nieces and nephews. He was 64-years-old.