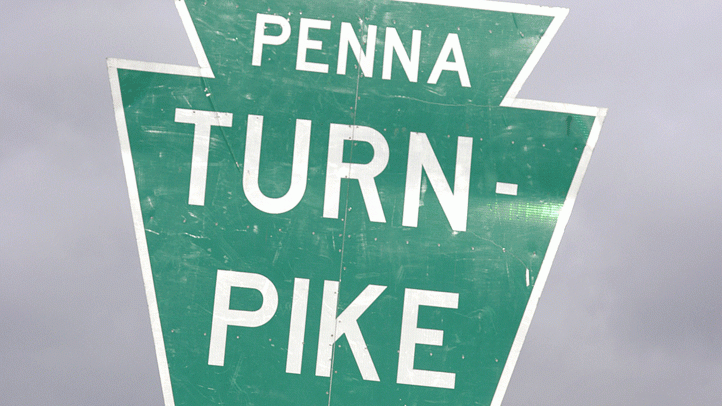 An overturned tractor-trailer blocked lanes along the Pennsylvania Turnpike in Montgomery County Wednesday morning.
The big rig wrecked on the westbound lanes Valley Forge (Exit 326) off-ramp in King of Prussia around 10 a.m., according to Pennsylvania State Police.
No word yet on any injuries.
Expect traffic delays in the area as the 18-wheeler blocked the right lane of traffic for hours.