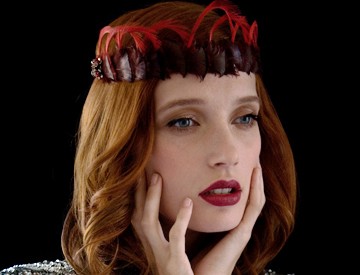 Maria and David Martinez know a thing or two about putting faith in God.
So when they had the opportunity to travel from Toronto, where they live with their 10 children, to see Pope Francis celebrate Mass in Philadelphia, they took it. The Martinezes loaded five of their middle children -- ages 8 to 15 into a seven-passenger van and drove all the way to the city for the Pope's Sunday Mass.
David, 54, is originally from El Salvador. He and Maria, 47, who is from Nicaragua, met in Toronto and married 25 years ago. When they wed, they had only each other -- no money or belongings, the couple said.
"When we got married, we had nothing," David said.
"I have seen God, a miracle in my life," Maria added as her children sat in a circle playing cards on a blanket the family set up near a jumbotron at 17th Street and Benjamin Franklin Parkway. "He provides."

[[329706651, C]]
Local
Breaking news and the stories that matter to your neighborhood.
She said that beyond Pope Francis speaking their language, it means a lot to her and her family, who have struggled at times to make ends meet, that he comes from Argentina and has seen poverty in his own country.

[[329706721, C]]
"He really saw the suffering," Maria said. "For us, a person who has really seen that means something."

Maria said the couple is getting ready to buy their first home now, since rent in Toronto is becoming too much to afford. She said she knows they need to save money, but her faith wouldn't let her pass up the chance to take her family to see the Pope in person.

"Being poor doesn't mean God is going to let you live in chaos," she said, smiling and motioning toward her kids. "They have what they need. They may not have all they want, but they have what they need."