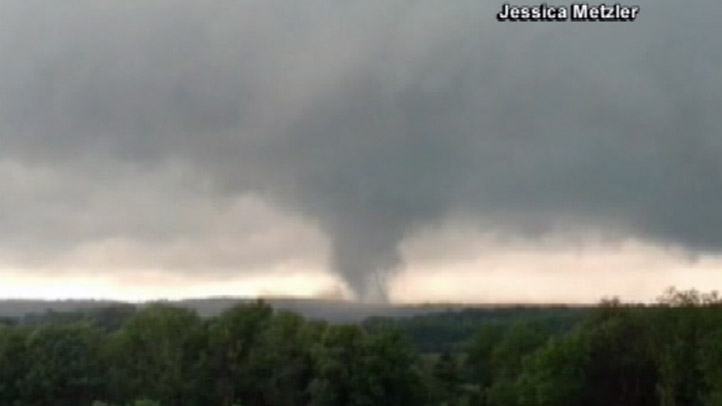 Authorities say a tornado touched down in northwestern Pennsylvania, where no injuries were immediately reported but some buildings were damaged and at least one mobile home was destroyed.

The National Weather Service office in Cleveland, Ohio said a tornado warning was issued for Erie County shortly before 8 p.m. Tuesday after a funnel cloud was sighted.

Meteorologist Martin Thompson said the tornado touched down near Edinboro, with reports of power lines being brought down and structural damage to homes.

The Erie County emergency management agency said one and possibly two tornados were reported, and one went through the Union City area.
Training administrator Jack Cater said officials had confirmed that a mobile home was destroyed, and there were also reports of building damage, trees down, and a ruptured gas line.
Related Stories:
Copyright AP - Associated Press