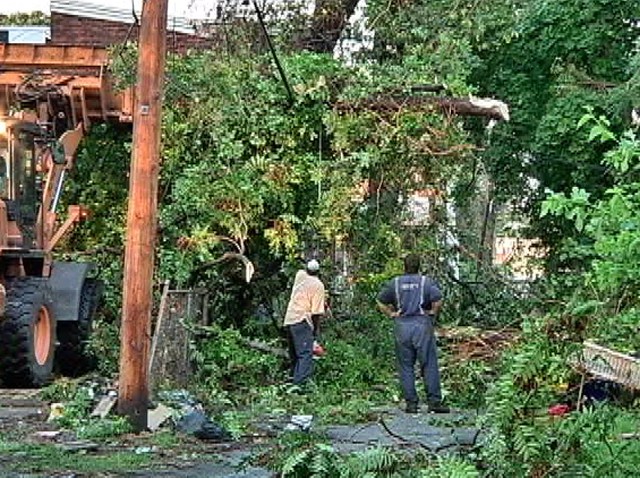 If it felt like a tornado ripped through your neighborhood Sunday, it may just have.

An EF-0 strength tornado spun its way through Chester, Pa. around 3:45 p.m. Sunday afternoon, the National Weather Service says.

The storm produced maximum winds of 75 m.p.h. and tore an 80-yard wide by 0.3 mile long path through the city near the Commodore Barry Bridge.

No severe damage was inflicted, but many trees were thrown around in the area and the outsides of three homes were slightly damaged, the NWS said. No one was hurt.

The storm did knock out power to about 1,800 residents, PECO said.