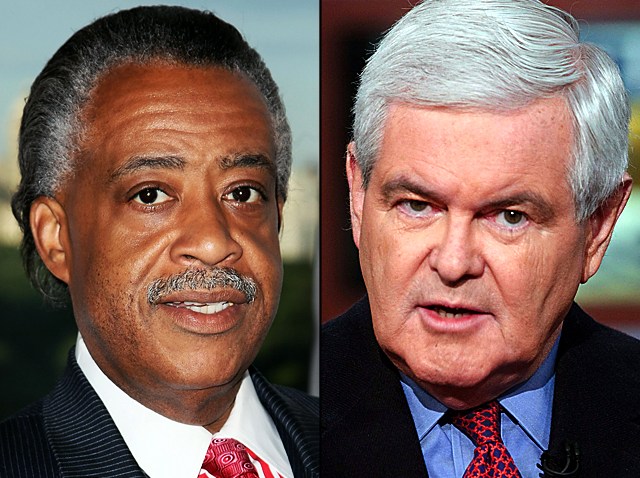 In a rare pairing, former Republican House Speaker Newt Gingrich and civil-rights activist Reverend Al Sharpton began a nationwide "listening and learning" education tour at two Philadelphia schools on Tuesday.

The duo toured with U.S. Education Secretary Arne Duncan to visit Mastery Charter School and McDaniel Elementary, a public school, promoting President Barack Obama's education reform initiatives -- longer school days and shorter summer breaks.
Obama said in order for America to remain competitive, U.S. children should spend more time in school.

The choice to make Philadelphia their first stop on the nationwide tour could have a lot to do with district's poor numbers. About half of all students cannot read or do math on grade level. The dropout rate is around 50 percent, according to the Philadelphia Inquirer.

Sharpton said "it's like there is a crack in the Liberty Bell, there is a crack in education" when referring to Philadelphia public schools and the public school system.
Gingrich slammed some of Philadelphia's public schools calling them "traditional and bureaucratic." But he said the city's charter schools are good.

Duncan, however, praised Philadelphia school superintendent Arlene Ackerman, calling her "one of the best Superintendents in the country". He also said he likes her ideas of reform and her willingness to shake things up, according to the paper.

Gingrich, not know to be a fan of the Obama administration, has worked praised some of his policies as of late, including some parts of the president's health care reform.

The trio is also pushing for equal funding, strong teachers at schools and more parent participation.

Other scheduled tour stops include New Orleans on Nov. 3 and Baltimore on Nov. 13.