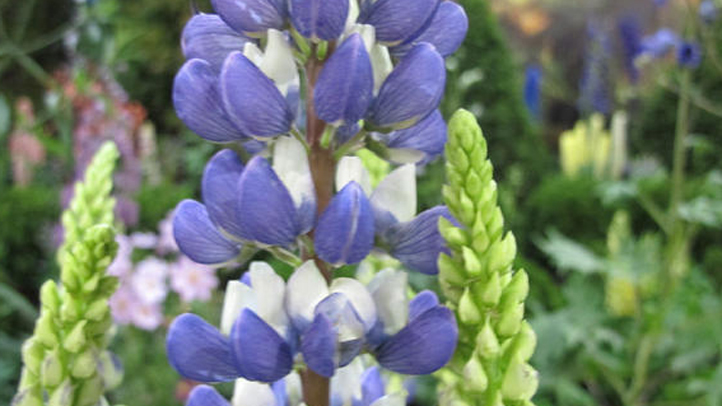 Flowers are blooming inside the Pennsylvania Convention Center -- home of the Philadelphia Flower Show -- now through March 10.
"We call this the Super Bowl of flower shows," said Jonathan Rivard of Subaru of America.
The show is the largest fundraiser for the Pennsylvania Horticultural Society. It raises $8 million in tax revenues for the city, state and federal governments, according to PHS president Drew Becher. "Brilliant!" is this year's theme.
Local
Breaking news and the stories that matter to your neighborhood.
The show embodies the landscapes and gardens of Great Britain.
Patricia Patrick and her husband Don traveled from Toronto to build a septor floral arrangement as part of the American Institute of Floral Designers display.
"It's tremendous work beforehand, sketching the display," Patrick said.
Because they couldn't bring flowers across the border, they had to trust that what they ordered here would be okay, and it was.
"Flowers have taken her all across the world. She's designed floral displays for the King of Thailand and Queen Elizabeth on her visit to Canada," Don Patrick said.
As you walk through the Flower Show's grand entryway, birch trees line the walkway and colorful roses greet you. A large Big Ben centerpiece gazes down on the British-themed blossoming displays.
Exhibitors had four working days to create their floral attractions.
The Stoney Bank Nurseries display is a recreation of Hidcote Manor, an Arts and Crafts period-style English cottage. The Glen Mills nursery used hundreds of flower varieties to interpret the early 1900s scene.
J. Downend Landscape of Ridley Park recreated the Downend Cricket Club, an actual place in England. The grounds building is made from reclaimed lumber and real stone.
"The ability to show our talents and have 300,000 people see what we are able to present-- that's exciting. It's a tremendous team-building opportunity" said Tom Morris of J. Downend Landscape.
Flowers by David in Langhorne conceived a London Fog display with umbrellas, rain and a pool of water. Ledden Palimero Landscaping and EP Henry of Woodbury created a formal English-theme statue garden.
Outside of the Flower Show displays, there's lots to do, events and activities include: Wedding Wednesday, LGBT Party, Make & Take Room, Girls Night Out, The Backyard and Family Day on March 10.
Learn about healthy living, watch movies, partake in story time and access a nursing station in the Einstein PHS Kids Zone.
The Make & Take Room is a do-it-yourself workshop area where you can create things like a fascinator, a British-style hat, for $10.
Joan Fast of Doylestown was wearing a fascinator as she waited for the results of the window and lobby decorating contest results. "A smile and one of these and high heels and you'll get a lil romance," she said.
A photo exhibit by the Royal Horticultural Society in England features photos of the Queen.
A Preview Party takes place Friday. A live Queen imitator will make an appearance at the party. More information can be accessed here. General ticket information for the Flower Show can be found here.