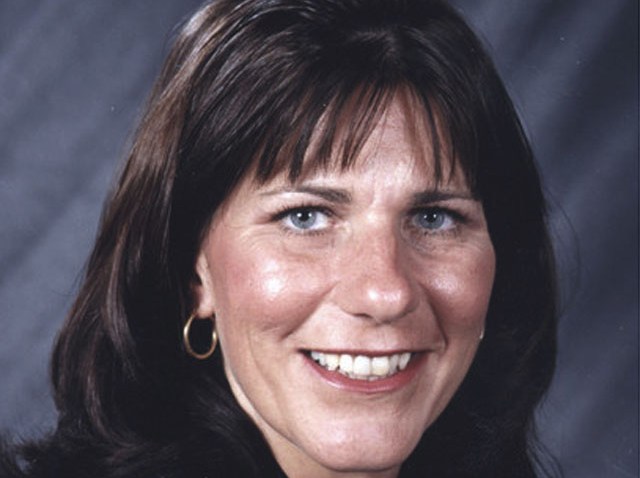 According to Buddy the Elf, "the best way to spread Christmas cheer is singing loud for all to hear."
If you don't agree that singing is the best way to get swept up in the Christmas cheer, you can silently visit these holiday attractions during the next two months.
The Comcast Holiday Spectacular: Nov. 24 - Jan. 1
Local
Breaking news and the stories that matter to your neighborhood.
Comcast Center, Philadelphia, 1701 John F. Kennedy Boulevard
The holiday experience debuted in 2008 and has attracted over 1M visitors. At the top of the hour every hour from 10 a.m. through 8 p.m except at 5 p.m. on weekdays, the Comcast Experience video wall, an 83 by 25 foot LED screen, displays the 15-minute show, which features scenes from The Nutcracker and a sleigh floating over the Philadelphia countryside as actors from the Walnut Street Theater Perform to a holiday soundtrack. The Comcast Center offers handheld devices that display closed captions for those who are deaf or hard of hearing and a headset with a narrative description for visitors who are blind so everyone can share in the same experience. (Comcast is the parent company of NBC10.)
Macy's Holiday Windows: Nov. 18 – Dec. 31
Center City Macy's on 1300 Market Street inside the Wanamaker Building
Macy's, the first store to feature holiday windows for the pure fun and joy of the season, has been bringing the Holidays to life in their window displays since the early 1870s.
The Macy's Christmas Light Show: Nov. 25 - Dec. 31
Center City Macy's on 1300 Market Street inside the Wanamaker Building
The iconic light show has been around since 1956. Over 100,000 LED lights are used to create images of snowflakes, ballerinas, reindeer, and other holiday images while holiday music is played on the Wanamaker Grand Organ.
Macy's Dickens Village: Nov. 25 – Dec. 31
Center City Macy's on 1300 Market Street inside the Wanamaker Building
The Egyptian Room of the Wanamaker Building has become home to Dickens Village for the past 20 years. The 6,000-square-foot walk-through takes visitors to 1840s London with 26 heart-warming scenes. Through Dec. 24, the walk-through leads you to SantaLand where you can take a photo with Father Christmas before he returns to the North Pole for Christmas.
Blue Cross RiverRink Winterfest: Nov. 25 – Mar. 5
Blue Cross RiverRink 101 S. Christopher Columbus Boulevard
Winterfest returns for its fourth year at Philadelphia's largest outdoor ice skating rink. The annual tree lighting will take place on Dec. 2 followed by many events throughout the holiday season. In addition to skating, you can dine at the lodge restaurant and bar. There is also a kids lodge and arcade when kids want to take a break from skating.
Longwood Gardens: Nov. 24 – Jan. 8
1001 Longwood Road, Kennet Square
An 8-foot Fraser Fir decorated with a garland of musical instruments is center state in the Music Room as Organ sing-alongs, carolers and performances fill the gardens with over 6,000 seasonal plants. Timed admission tickets are required for the event.
Holiday Garden Railway: Nov. 25 – Dec. 31 (except Dec. 24 – Dec. 25)
Morris Arboretum 100 E. Northwestern Avenue, Philadelphia
Morris Arboretum showcases a miniature winter wonderland with scaled replicas of Philadelphia monuments as a quarter-mile model train track connects the models.
Holiday Light Show at Shady Brook Farm: Nov. 21 – Jan. 10
Shady Brook Farm 931 Stony Hill Road, Yardley
There are more than 3M lights illuminating different displays and characters. You can enjoy the light show from your car or enjoy the light show in the open-air on a wagon ride.
Christmas Candylane at Hershey Park: Nov. 11 – Jan. 1
Hershey Park 100 W. Hersheypark Drive Hershey
Hershypark transforms into a winter wonderland You can enjoy Holiday coaster rides, visit Santa Claus, meet Santa's nine reindeer, and a two-mile holiday light show.
Olde Time Christmas: Dec. 2-4, 10-11, 17-18
1 Susquehanna St, Jim Thorpe
Shop in more than 35 unique shops, take train rides with Santa, enjoy live entertainment and participate in some family fun. Check out the schedule of events by clicking here.
If you live in South Jersey or the surrounding areas, visit:
Adventure Aquarium Christmas Celebration: Dec. 3 – Dec. 30
Adventure Aquarium 1 Riverside Drive, Camden
Experience how fish enjoy the holidays under the sea. Adventure Aquarium's Christmas Celebration is back for its eighth year. The aquarium will feature twinkling lights, glowing trees, falling snow and the return of Scuba Santa. Scuba Santa and his elf will swim with sharks, sea turtles and sting rays.
Christmas in Cape May: Nov. 18 – Jan. 1
Cape May, New Jersey
Be transported back in time as Cape May is transformed into a Dickens village. Garland and twinkling gas lights will help transform the city. Enjoy the holiday events the town has scheduled.
Holidays at Johnson's Farm: Nov. 25 – Dec. 30
Johnson's Corner Farm, 133 Church Road, Medford
Experience the holidays at Johnson's Farm with light show hayrides, a visit with Santa, a light show on the lake, decorate cookies, and marshmallow roasting.
Holiday Light Show in Historic Smithville: Thursdays – Sundays Nov. 26 – Jan. 6
615 E. Moss Mill Road, Smithville
An orchestrated show of music and lights takes place on Lake Meone. Before the show, browse over 60 shoppes, enjoy food at the seven eateries among other activities.
If you live in Delaware, try to visit:
The Riverfront Rink: Nov. 25 - Feb. 28
815 Justison Street, Wilmington
Justinson Landing Green will be transformed into Wilmington's own "Rockefeller Center" as lights, holiday decorations, and music bring the holiday mood as the green grassy area becomes a 72 by 120 foot skating rink.
Holiday Lights Express: Dec. 9 – Dec. 30 (except Dec. 12 – Dec. 14, Dec. 24, Dec. 25)
Greenbank Station 2201 Newport Gap Pike, Wilmington
Enjoy a 45-minute ride aboard a 1929 Pennsylvania Railroad "Doodlebug" railcar covered in thousands of holiday lights. You can look through the windows to see decorated houses and lawns. Reservations are required and the train will depart every hour starting at 5:00 p.m. and ending at 8:00 p.m. while some dates will have a 9:00 p.m. ride.