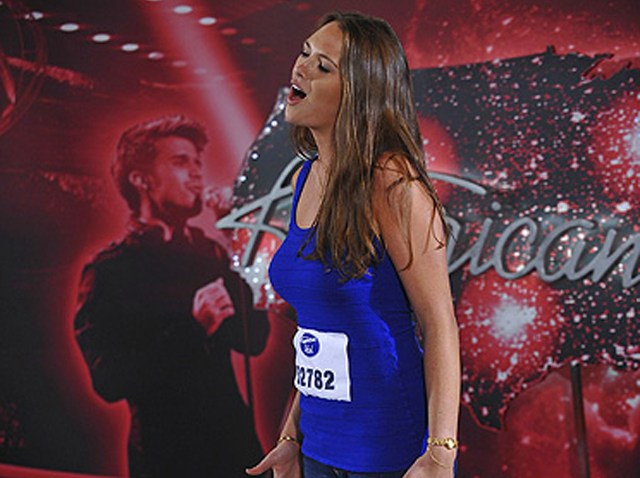 Home to the rich and famous. The city that truly glitters. A place where dreams are made and broken all in the same day -- Claire Fuller, welcome to Hollywood!
Temple University senior, Claire Fuller, belted her way into the Hollywood round of American Idol after a season nine audition in Boston.
Fuller killed it with her rendition of To Be With You by Mr. Big, unanimously earning her golden ticket from the judges.
Local
Breaking news and the stories that matter to your neighborhood.
And believe me -- this girl has pipes. Just ask the head of the Temple Communications Program Professor Scott Gratson.
"Claire's personality and character draw people in. She is not only a quality student and performer, but a sincerely good person," he said. "She has a spirit that is extremely personable and positive, both qualities that will clearly help her on American Idol."
Even the Pope digs what Fuller brings to the table. She once sang for him at St. Peter's Basilica while studying abroad.
Peter Reynolds, another one of Fuller's professors, thinks the Temple senior has "star quality."
"She is compelling to watch onstage. This is a young woman who really stands out in my mind not only because of her talent but also due to her warmth and genuine kindness," Fuller said.
Folks in Fuller's hometown of Elkins Park, Pa. and the rest of us here in Philadelphia will have to sit tight and wait anxiously for Idol's Hollywood Week episodes to air.
At this point the goal is to be one of the 24 contestants chosen for the semi-finals. Claire Fuller could very well be Philadelphia's first American Idol.
Either way, she can still boast about her trip to Hollywood and share some unique stories with her friends back at Temple.
Hey, how many of us can say we had the chance to serenade Ellen DeGeneres?
Here's Claire's audition interview: