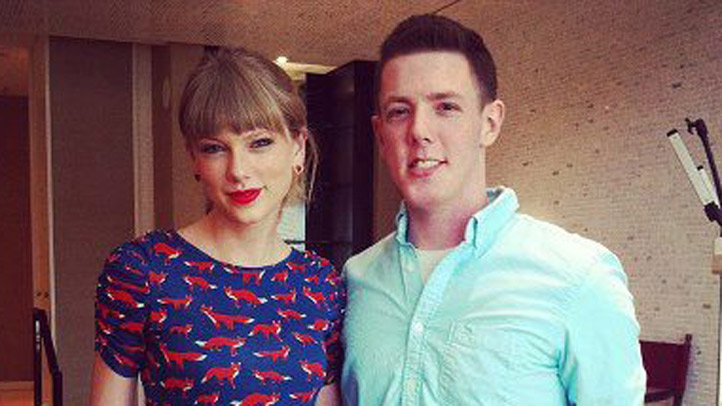 It may have been postponed for a year, but a local teenager finally got his date with Taylor Swift.
Kevin McGuire, 19, of Stratford, NJ along with his family flew out to Las Vegas on Saturday to meet with the country music superstar. They attended the 48th Annual Academy of Country Music Awards where Swift was nominated for multiple awards.
McGuire, who was diagnosed with leukemia at the age of 13, originally asked Swift if she could go to his prom with him on June 1 of last year, which happens to be the same day as his birthday. He gained support through a massive Facebook page created by his sister which features tens of thousands of people.
Local
Breaking news and the stories that matter to your neighborhood.
Swift responded to McGuire through her own Facebook page, informing the teen that she could not make it to his prom. To make up for it however, Swift invited McGuire to the 47th Annual ACM Awards, an invitation that the teen eagerly accepted.
A day before the show however, McGuire's family announced he was admitted to the hospital and would be unable to attend.
With the teen still on her mind, Swift gave him a shout out after being named the Entertainer of the Year.
"My date tonight was supposed to be a high school football player named Kevin McGuire and he is not here," said Swift while on stage. "But I promised him I'd give him a shout out. So Kevin and all your family and friends, thank you for wanting to take me to the ACMs!"
McGuire believed he had beaten the disease back in 2010. Shortly before last year's show however, he learned his cancer had returned and received treatment at the Children's Hospital of Philadelphia. McGuire received a bone marrow transplant from his brother last summer, according to his family.
While Kevin didn't get a chance to meet Swift that year, he did talk to her on the phone.

"Just talked to Kevin McGuire," tweeted Swift. "He's not well enough to join me at the ACMs. Please keep him in your thoughts. I'll make it up to you, Kevin!"
One year later, Swift made good on her word. On Thursday, McGuire announced that he and his family would be attending this year's show with her.
"The president of the award show-Mr. Romeo-has been in touch with our family checking on Kevin since his transplant, and invited us a couple months ago!" said the family. "As soon as we land in Vegas we are meeting up with TAYLOR SWIFT!"
After meeting with Taylor, McGuire posted photos of him and Swift on his Facebook fanpage on Sunday.
Both McGuire and his family were in attendance, cheering Swift on.
"I am so happy he is getting this chance," said Kevin's sister Tori. "It's crazy how much can happen in one year."
Kevin didn't prove to be a good luck charm for Swift as she came home empty handed at the awards. Of course, making the day of a mega fan is rewarding enough.