Delaware officials are investigating a local teen's claim that he was bitten by a shark. Andrew Vance posted a photo of himself pointing to a wound with the following Facebook status update, "Guys, I got bit by a freaking shark!!"
Vance said he was "feeling woozy" after receiving 23 stitches and "boy did it hurt."
The 16-year-old Delmar boy told officials with the Delaware Department of Natural Resources and Environmental Control that the incident took place at the Cape Henlopen State Park in Lewes around 5 p.m. Monday.
The teen claimed he was standing in about five feet of water when he felt something grab his arm. Vance said he then used his right arm to flail at what he described as a shark. The shark then let go and swam away, according to the teen.
Vance suffered gashes on his left forearm. He was first treated by lifeguards at the scene and then taken to the Beebe Medical Center for further treatment.
Officials delayed the opening of swimming areas of Cape Henlopen State Park as they investigated the incident. Lifeguards and a state police helicopter scanned the waters for several hours for shark activity before deeming the area safe and allowing swimmers to go in.
Local
Breaking news and the stories that matter to your neighborhood.
Officials believe a juvenile sandbar shark bit the teen. The sharks are roughly 4-feet long and common in the area. An attack however is extremely rare.
"We're looking at at least 15 to 20 years of having no incidents like this," said Collin O'Mara, Delaware's secretary of Environmental Resources.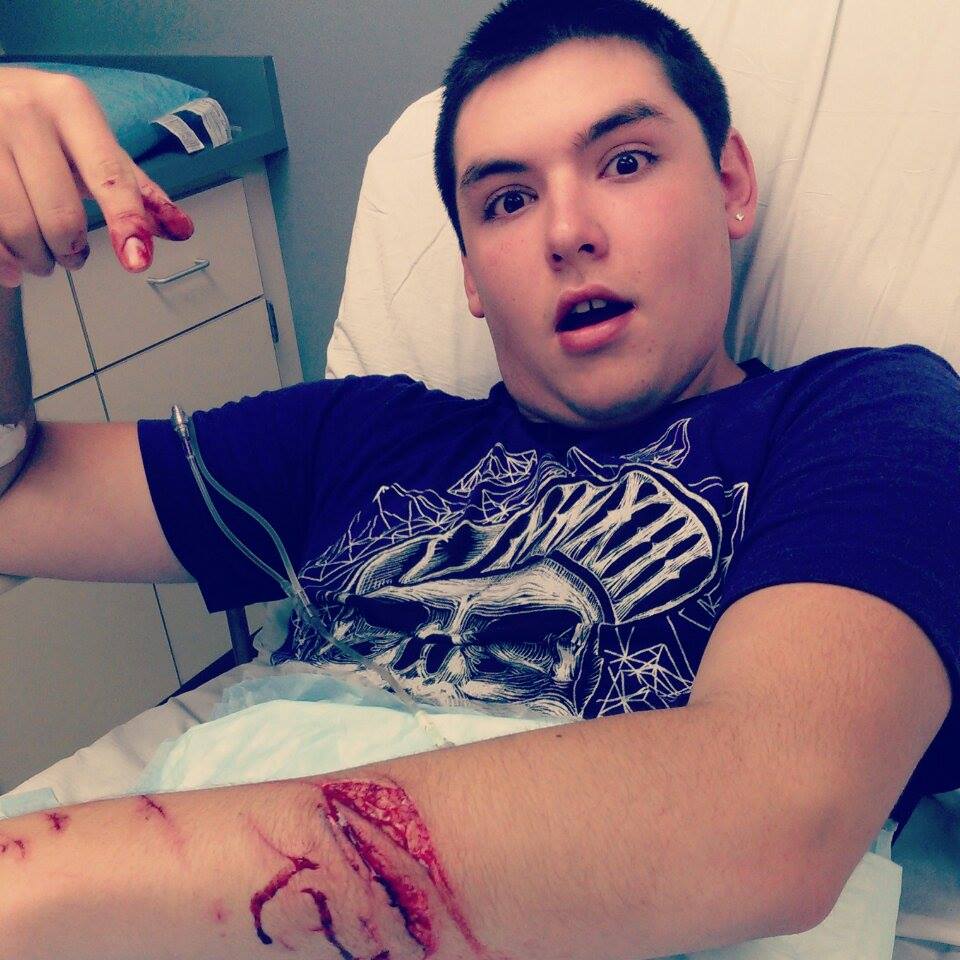 Pictured: Andrew Vance posted photos of his wound to Facebook.