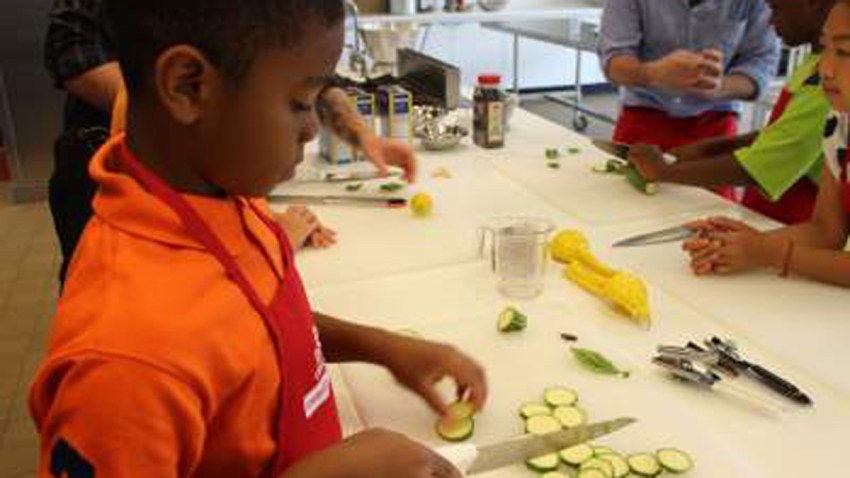 Philadelphia's Parkway Central Library is not only home to more than 7 million books, it now hosts the nation's first Culinary Literacy Center.
According to Elizabeth Fitzgerald, the library's Culinary Literacy Specialist, the center's purpose is to combat low literacy rates and to teach both children and adults about healthy eating, reading, and math.
Local
Breaking news and the stories that matter to your neighborhood.
"We're trying to teach literacy skills through cooking," she said. "And we're working with a number of organizations in the city to achieve that end."
The Culinary Literacy Center is working with Center for Literacy and the Penn State Extension to create an 8-week curriculum that would spice up learning for participants.
"We thought it was a good opportunity to give people something more hands on," Fitzgerald said. "It's easier to learn things when you're doing them. We also wanted to support nutrition and healthy initiatives."
Last month, the center kicked off a variety of programs designed for different audiences and age groups. Some are more cooking based, some are more focused on reading and math.
"We're doing some 'educainment' cooking classes and a lot of programs with kids," she said. "We're in the middle of 'Summer Thyme Kids,' where small groups of children come in once a week for 4 weeks for a hands on cooking class."
A few of the cooking programs help teach people English.
"We're also doing programs with the Garces Foundation, who work with restaurant workers that are learning English," Fitzgerald said. "Their mission and our mission with regards to literacy are really aligned. It's like an English language conversation group, but also a job training program as well."