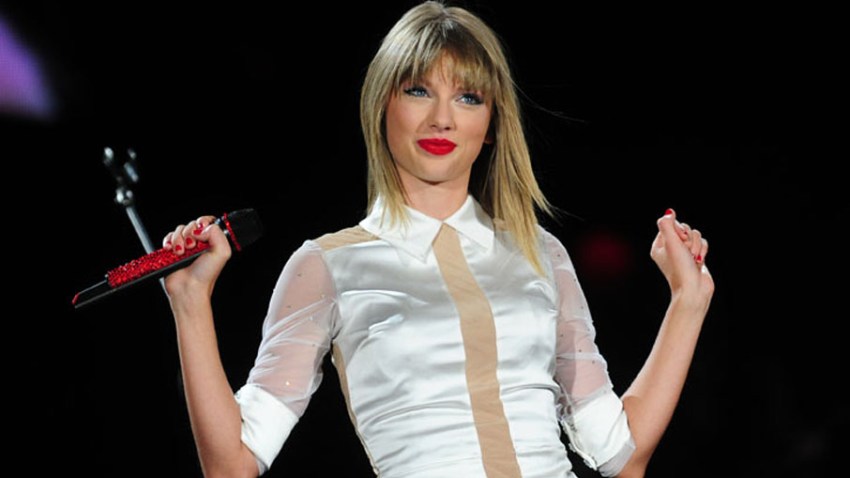 Taylor Swift is bringing more than hit singles and sold-out concerts to Philadelphians. The seven-time GRAMMY winner recently donated $50,000 to The Children's Hospital of Philadelphia (CHOP) to create a music-therapy program for teens undergoing cancer treatment.
"We are thrilled that Taylor Swift has chosen to support The Children's Hospital of Philadelphia's Cancer Center," CHOP's Chief Executive Officer Dr. Steven M. Altschuler said in a press release. "Her gift will help lift the spirits of many CHOP patients during a difficult time."

The music program is designed to help grow CHOP's Adolescent and Young Adult initiative, a comprehensive, multi-disciplinary program that targets the unique developmental and emotional needs of teens.

"They're facing a frightening diagnosis and treatment during what is already a time of great physical, social and emotional change," said Stephanie Rogerwick, child life manager at the Center.

The first initiative of the new program will be to establish a high-tech music therapy cart where teens can produce their own music as they undergo their cancer treatments.
"Essentially a recording studio on wheels, this new tool will enable our Music Therapy Team to eliminate traditional barriers, and allow for limitless musical expression by our teen patients," said Rogerwick.

The music therapy cart will be available in patients' rooms and in the Center's teen room.