The temperature roller coaster continues Sunday with notably cooler and breezy conditions. Winds from the northwest will filter in a pool of cool air across the region.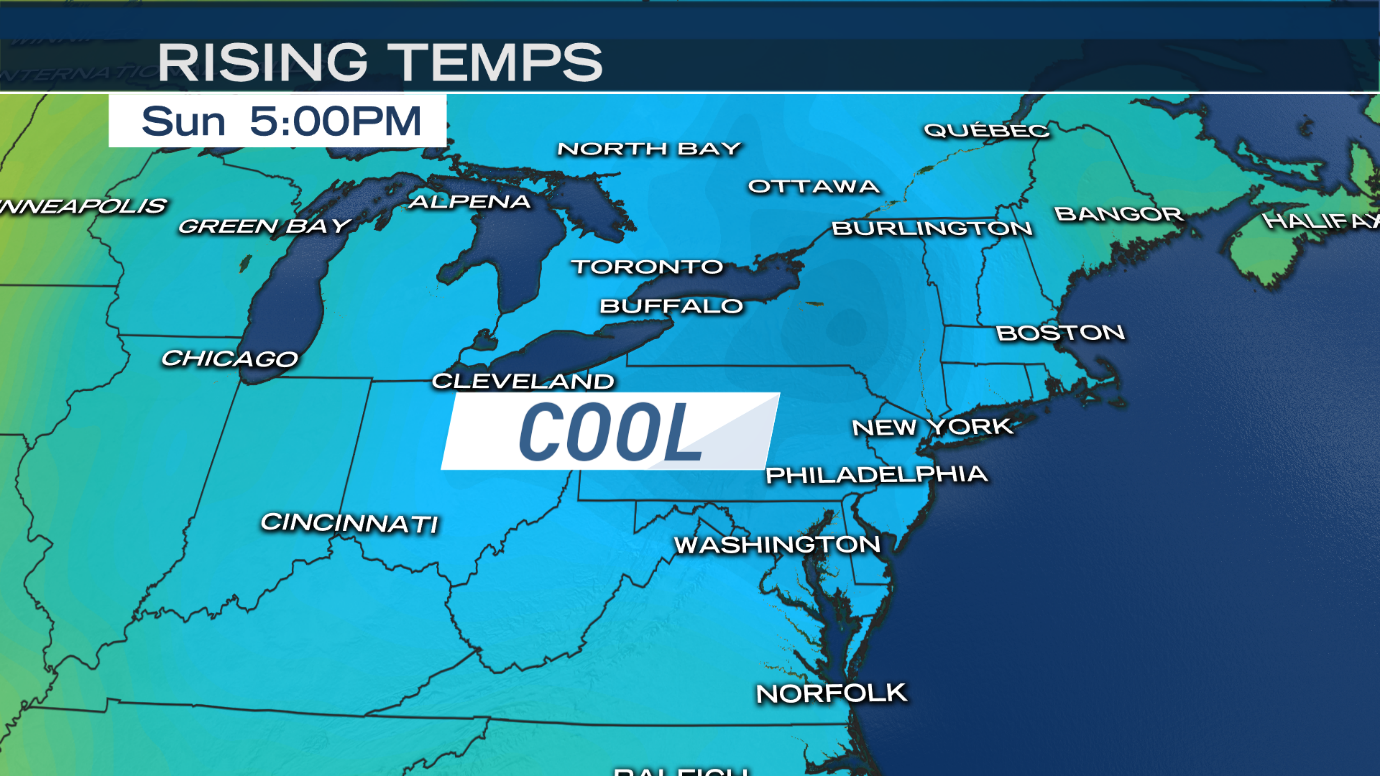 Gusts will pick up to 30 mph throughout Sunday, and high temperatures will only rise to the mid and upper 50s. You'll need a sweater throughout the day. A big difference form Saturday — when the official high for Philadelphia climbed to 74 degrees (tank-top weather!).
The coldest temperatures hit the region Monday morning, as the cool air pool settles across the region. Temperatures fall to the low 40s early Monday.
Breezy conditions (Gusts 25 to 30 mph) will make it feel even worse — feels like temperatures are expected to sit around the mid to upper 30s! Grab the puffy coast before heading out the door.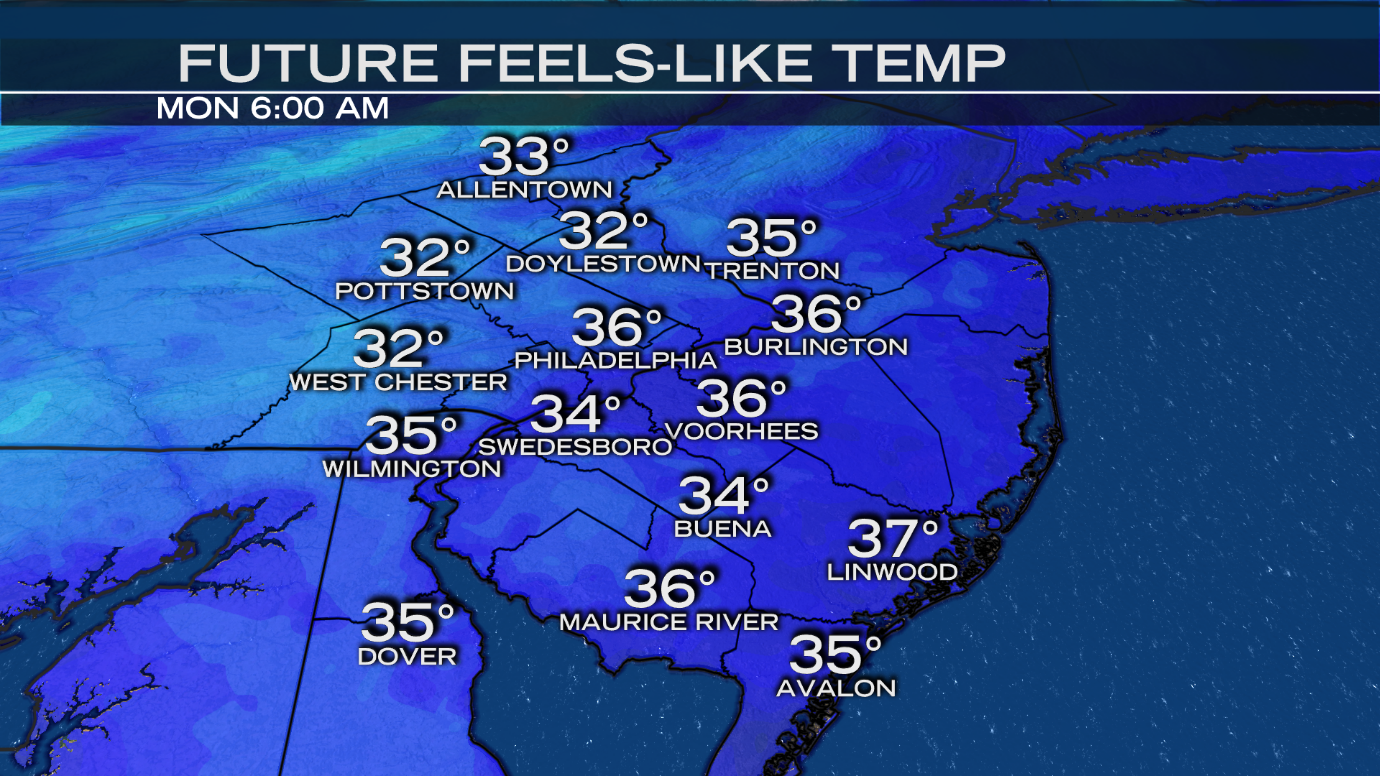 There is good news, though. High pressure begins to build back across the region and slide to our east. The weather pattern will then favor a southwest wind flow. That means warm air from the south will be ushered into the Delaware Valley! And it's here to stay.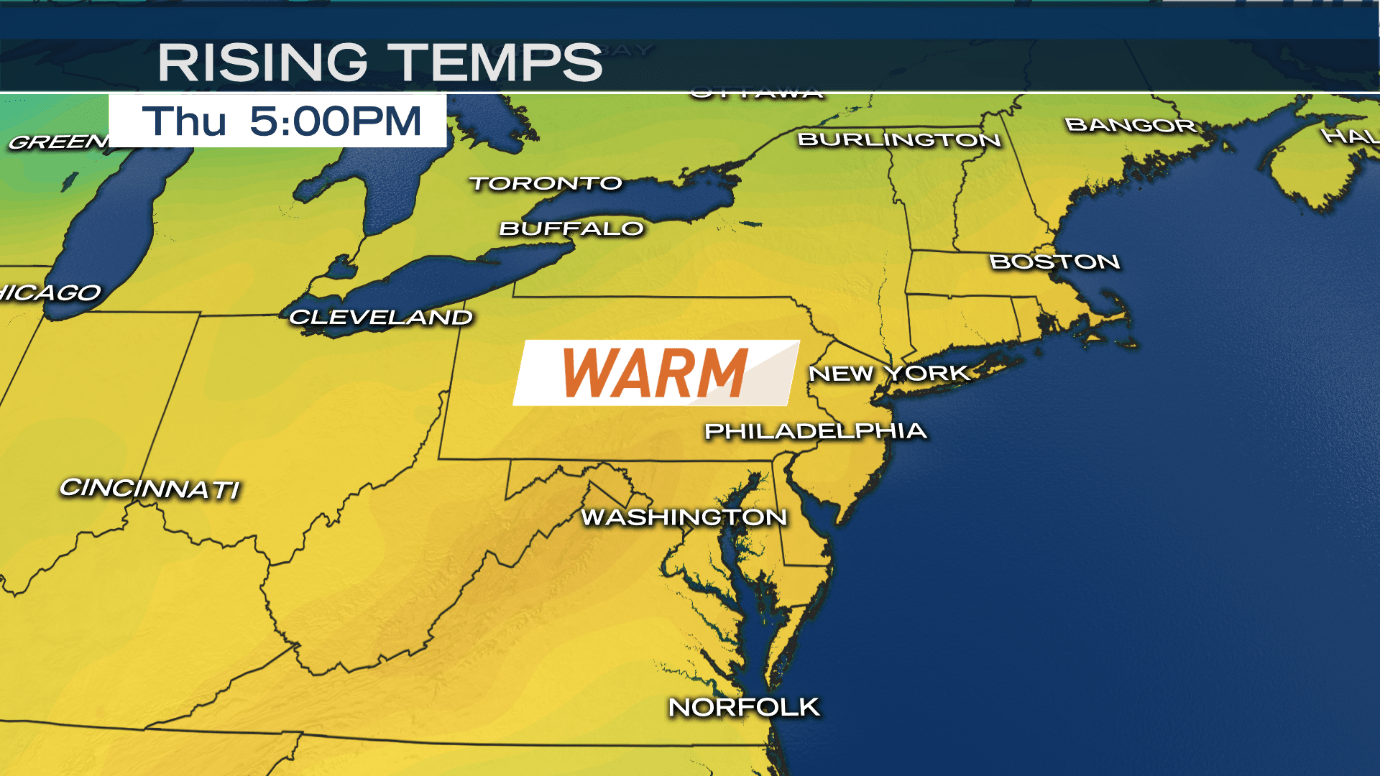 Temperatures will rise to the 80s by Wednesday and run nearly 20 degrees above average by Thursday! Highs are forecast in the upper 80s around Philadelphia and surrounding neighborhoods. The warm temperatures last into the weekend, but rain does return late Friday.