The first sign of anti-trail sentiment in Montgomery County, which has spent millions on its 257-mile system of dirt and gravel paths, appeared at last month's budget hearings.
Christa Henderson, a retired West Norriton resident, told the county commissioners she thought spending millions more in trail expansion in 2017 was "overkill" at the same time the commissioners were proposing an 11-percent tax increase.
"Why isn't this something that's non-essential and something that can be taken out?" Henderson asked the commissioners.
Dissent over trails exploded Thursday night when residents in rural western Montgomery County angrily questioned the need for development of a seven-mile trail called Sunrise. The trail would connect a historic site called Sunrise Mill to the cross-county Perkiomen Trail.
A chorus of "Why do we need new trails?" bellowed from the crowd, as numerous residents expressed blunt rejection of a new trail through their community. Some nuanced arguments emerged, calling on the county to explain its broader goals for installing paths.
"Why is there a drive to run a trail along every waterway in this (county)?" Jim Rupert, asked county officials at the public hearing in Lower Frederick Township.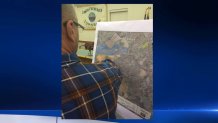 Rupert's property on Yerger Road is just outside the borough of Schwenksville and backs up to a small tributary called Swamp Creek. He said he thinks "there is a huge conflict between conservation and preservation" that county planners don't fully appreciate.
Local
Breaking news and the stories that matter to your neighborhood.
The National Park Service describes conservation as "the proper use of nature" while preservation is "the protection of nature from use."
Residents like Rupert said they are more interested in the idea of a preserved "greenway" than a bike-able and walkable trail.
"If I had looked at my house in 2002 and there was a trail running along the creek, I would have walked away," Rupert said.
County planner Michael Stokes said the Sunrise Trail proposal was in its earliest stages and a feasibility study for the trail would be completed by the summer. Two more public hearings, one in March and one in June, are scheduled.
Stokes, who worked on the design and development of the much longer Perkiomen Trail a decade ago, described the meeting as "quite heated" compared to public debate about the Perkiomen.
Still, he said, "we had a lot of the same discussion" during that trail's proposal.
He said the feasibility study would utilize residents' input when its findings are released later this year.
"A lot of these people clearly don't like trails," he said of the Lower Frederick crowd.