Parts of our region are now officially in a "severe drought" -- and it is expanding to nearby areas. Mercer County, N.J. is in one of those areas while counties to its south are in a "moderate drought." Here is the map: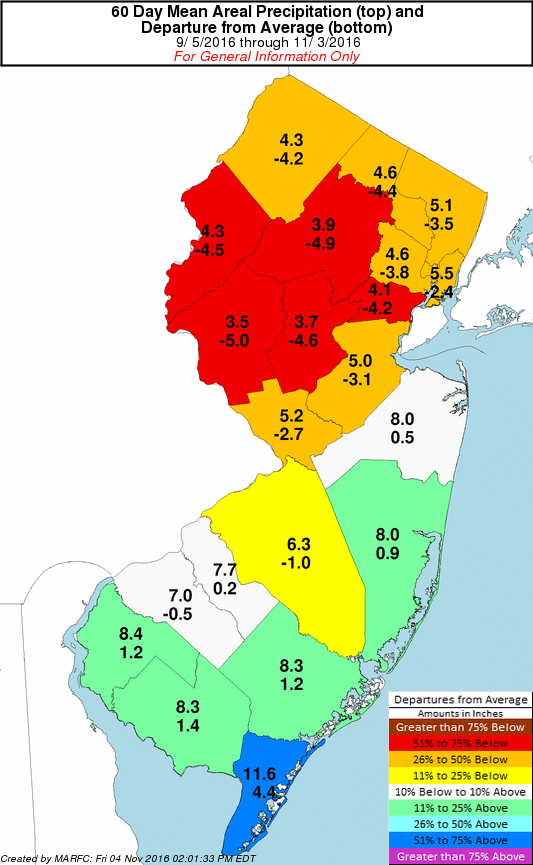 In the past two months, the rainfall shortage in Mercer County is nearly 3 inches, while it's one inch in Burlington County. Farther south in New Jersey, there's actually a rainfall surplus, with Cape May County more than 4 inches above normal.
Local
Breaking news and the stories that matter to your neighborhood.
In Pennsylvania, the entire southeast part of the state has seen well below normal rainfall in the past two months. The biggest shortfalls have been in Carbon, Monroe, Northampton, Bucks, and Montgomery counties. But only Northampton and Bucks are in the "moderate drought" designation so far. The others had more rain during the summer, so they are in better shape -- for now.
The rainfall compared to normal has varied tremendously over the past couple of months. The map below shows that. Look at how wet it has been in Delaware. Sussex County is more than 9 inches wetter than normal. And western Pennsylvania has been very wet as well.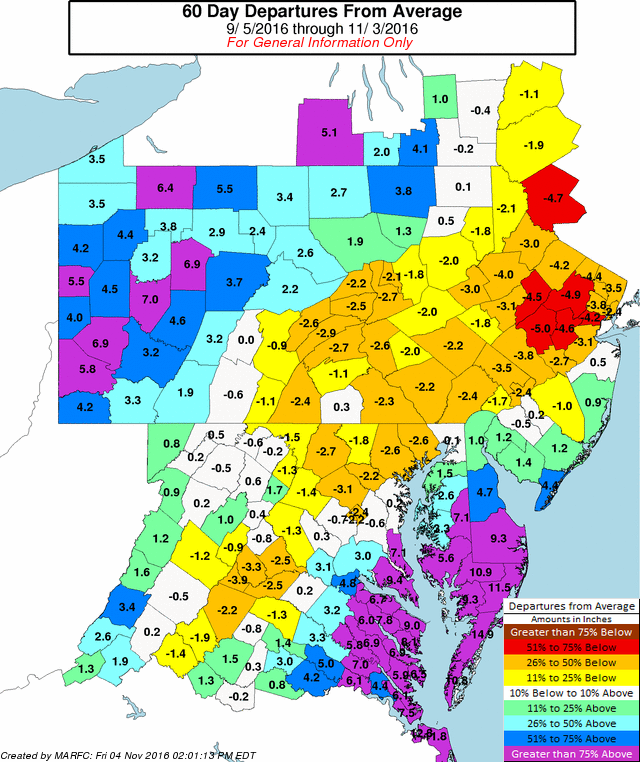 The drought worsens farther north, and New Jersey Department of Environmental Protection Commissioner Bob Martin has signed an administrative order designating a drought warning for 14 counties in northern, central and northern coastal New Jersey.
Administrative order 2016-10, asks for the "full cooperation of every person throughout the state, including every resident, visitor, business, institution, State agency, and political subdivision." All residents, businesses and entities are being asked to help avoid a water emergency and the need for more restrictive measures on water usage. A look at the Drinking-Water-Supply status clearly indicates the varying concern of available drinking water in New Jersey. Reservoir storage for parts of the state is below normal and depleting rapidly.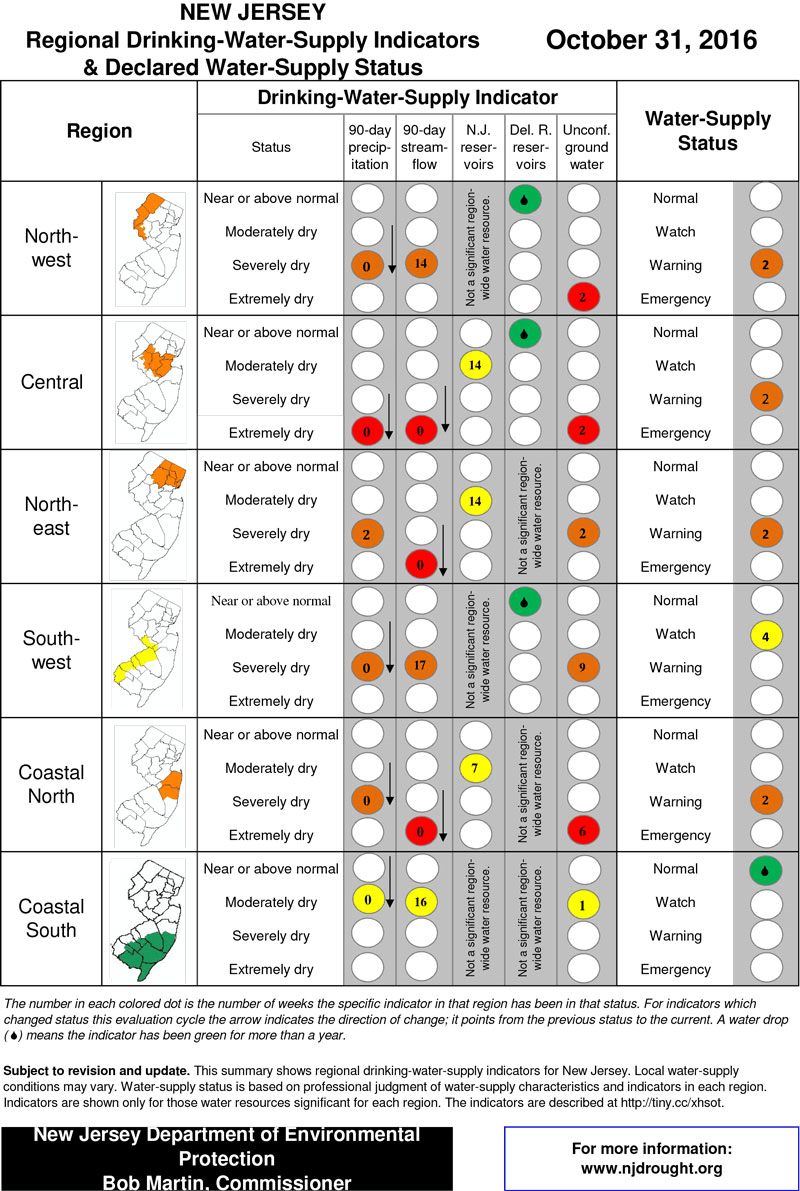 A very important note about the coastal plains is that the geology of the terrain, which includes the underground aquifers, differ in extent and thickness as not to allow an easy flow of water. Therefore, accessing aquifers is not the best option. As Commissioner Martin ordered, conscious use of water and mindfulness of our natural resource is a more sustainable answer.