A man armed with a gun was apparently killed by police after opening fire and forcing officers to hide behind walls, cruisers and nearby cars Thursday afternoon in Northeast Philadelphia.
The man barricaded himself inside a row home on the 4600 block of Hawthorne Street, in the city's Frankford section, just after 1 p.m., Philadelphia police said. The man was armed with a revolver, but no officers immediately reported being struck.
Police initially said he was armed with a shotgun.
Local
Breaking news and the stories that matter to your neighborhood.
The shooting started when state parole officers arrived at the home to serve an arrest warrant on a parole violation, PPD Deputy Commissioner Robin Wimberly said.
The man inside shot at the officers, who returned fire, Wimberly said. Officers from the Philadelphia Police Department arrived to help, prompting the man to shoot at them from the second-floor window. Six PPD officers then returned fire, Wimberly said.
SWAT officers armed with rifles later arrived to the scene and also exchanged gunfire with the man, Wimberly said. At least one police bullet apparently struck the man, killing him, according to Wimberly.
Harding Middle School, located a half a mile away from the shooting and Frankford High School, located a little less than a mile away, were both placed on lockdown. The schools sent out texts, robocalls and emails to parents alerting them of the situation while letting them know their children were safe.
"It doesn't make me feel good because we travel out here from the northeast to come down here for him to go to school and it's crazy," Lindsay Goldberg, one of the parents, told NBC10. "There's so much stuff going on in the world today. It's like terrible."
One neighbor said she was watching "Bad Boys" when she heard the gunfire. "Why watch 'Bad Boys' when I can see the real thing out here? So that's what I did – came out here and watched it," she said.
Carlene Lewis, another neighbor, told NBC10 she was with her 4-year-old son at a nearby park when the shooting began.
"They made us leave the park," she said. "We had to come up the street and he was a little scared and it's just too much. This is ridiculous what's going on out here."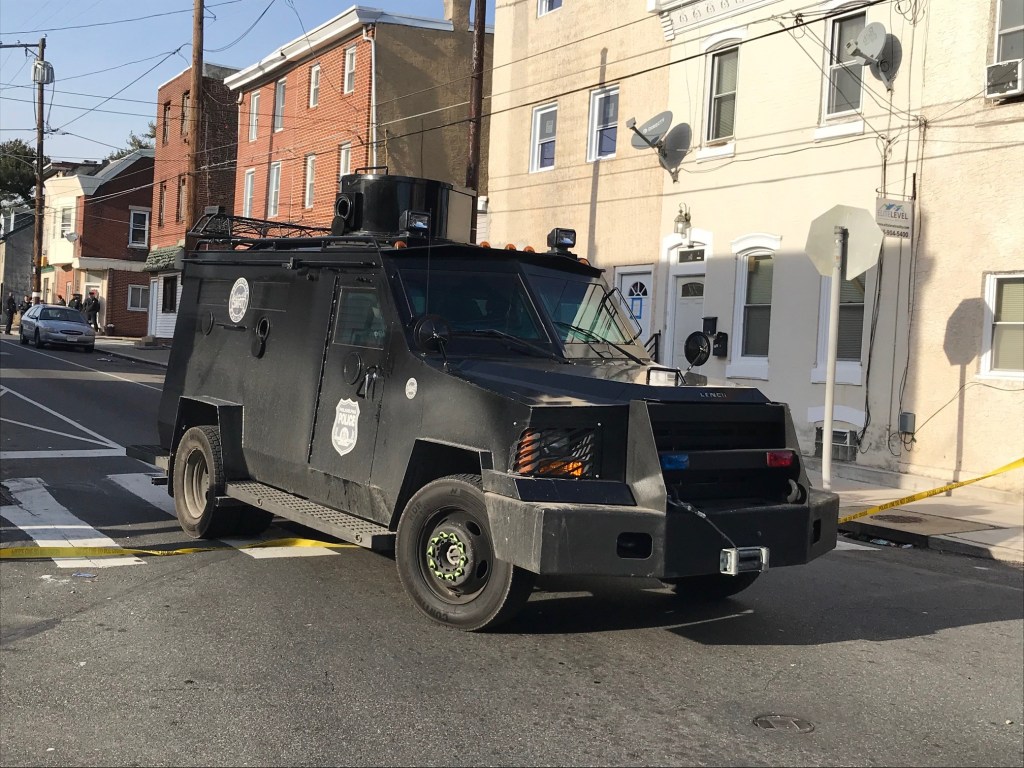 The house is in a residential neighborhood dominated by other row homes. Officers could be seen behind a wall around the corner from the house from which the suspect was. Other officers stood in another home's yard, behind a car.
The windshield of an SUV in front of the home where the gunman was hiding appeared to have cracked due to a gunshot.
This is a developing story and will be updated.