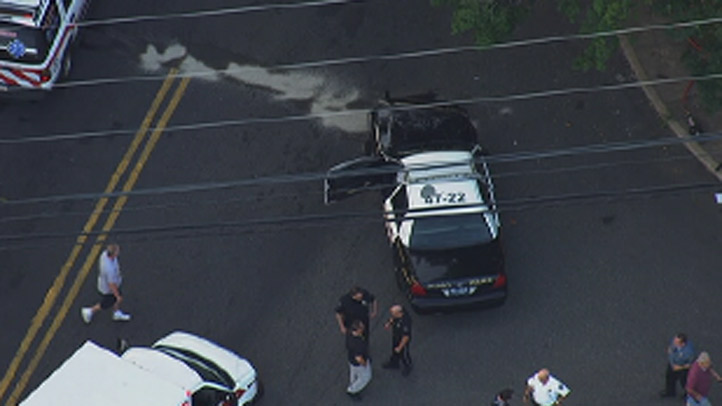 A motorcyclist and two officers are in the hospital after a police chase in Yeadon.
It happened around 7:30 p.m. Investigators say two officers were pursuing a suspect on a motorcycle that was allegedly traveling at speeds of up to 80 miles per hour in Ridley Township. The chase ended when the motorcycle collided with the police cruiser at the intersection of MacDade Boulevard and Rundale Avenue in Yeadon.
The motorcyclist and two officers were all taken to the hospital. Investigators say the motorcyclist is in critical condition. They also say one officer suffered an arm injury while another suffered more serious injuries. Police have not yet released the exact conditions of the officers however.