The man who allegedly shot five people in a Montgomery County farmhouse over the weekend is now dead after a standoff with police S.W.A.T. teams Monday morning, police say.
Police shot 51-year-old Mark Richard Geisenheyner after a six-hour standoff at a Delaware County home Monday, authorities say.
"This is a man who has spent a good deal of the past 20 years in and out of prison dating back to the 70s," Montgomery County DA Risa Vetri Ferman said of Geisenheyner.
Local
Breaking news and the stories that matter to your neighborhood.
Authorities first learned of Geisenheyner's whereabouts after an occupant of the Trainer, Pa. home where the standoff took place called the Delaware County 911 system early Monday morning. In that 4:48 a.m. call, an acquaintance of Geisenheyer's told dispatchers the man was inside his home and allegedly admitted to shooting five people inside a Montgomery County, Pa. farmhouse Saturday.
Over the course of the standoff, police used concussion bombs and tear gas into the home to try and to drive Geisenheyner out. However, those efforts proved unsuccessful.
Police finally entered the residence located along the 4300 block of Post Road in Trainer, Pa., to find an armed and barricaded Geisenheyner in the basement. He was then shot, authorities say.
The Delaware County Medical Examiner declared Geisenheyner dead at the scene.
"From what I had heard, it seems to me that he was not going back to prison," DA Vetri Ferman said. "He knew what he had done, he knew the consequences would be extraordinary and he was not willing to face the consequences."
Geisenheyner allegedly shot and killed 2-year-old Gregory Bosco and 43-year-old Joseph Shay Saturday night at a rural house in Douglass Township, Pa.
The boy's mother, Kathrynn Erdmann, 37, as well as the house owners Paul Shay, 64, and Monica Shay, 58, were also shot and are in critical condition.

All five people were shot in the head, police say. The 2-year-old was shot in the back of the head, according to authorities.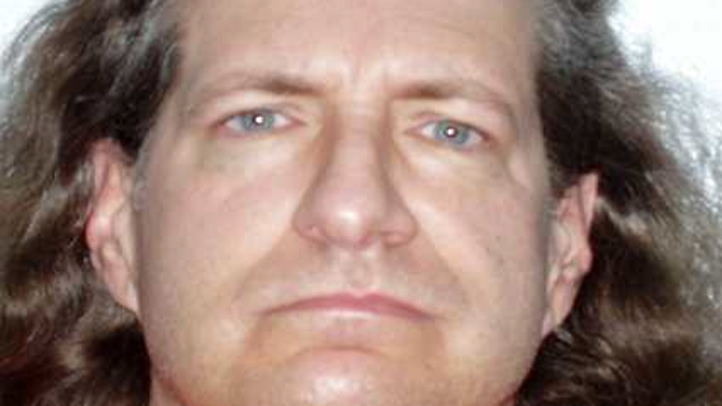 Originally focusing on Joseph Shay's criminal background as a possible motive, police later discovered that Geisenheyner's alleged target was Paul Shay. Investigators say Paul Shay and Geisenheyner knew each other and may have both been involved in a 2006 insurance fraud case.
It is not yet known why Geisenheyner (pictured left) shot the others in the house, police say.
"For the past 15 months or so, Mark Geisenheyner had been planning to break into [the Montgomery County farmhouse], to steal and to kill Paul Shay," DA Vetri Ferman said.

Paul and Monica Shay are from New York City, where they own a plumbing business. Monica Shay is the director of the arts and cultural management program at Pratt Institute.
Kathryn Erdmann and her son Gregory are from Fall River, Mass. Joseph Shay, who was Erdmann's boyfriend, is from Yarmouth, Mass.

Erdmann, her son Gregory, and Joseph Shay were spending the Fourth of July weekend as guests of Paul and Monica Shay at 50 Renninger Road in Douglass Township, police say.
Because of the execution-style shootings, police were exploring the possibility that the shooter was a professional hitman.
Despite their extensive injuries, Erdmann and Paul Shay were able to speak to investigators and are both expected to survive, according to the district attorney. Monica Shay remains in critical condition.

Following the standoff with Geisenheyner, authorities began searching for the weapon used in the murders. Police marine units took to a creek near the suspect's last known address along the 300 block of Hanover Street in Pottsville, Pa.
Divers pulled a gun, still in a holster, from the water near the Hanover Bridge and turned it over to investigators. It will not be known if the recovered firearm was used in the shootings until a ballistic analysis is completed.