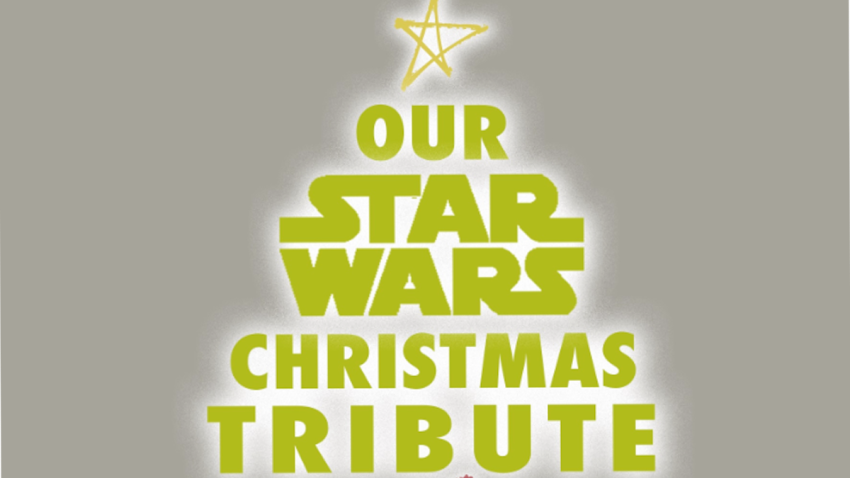 People show their love for 'Star Wars' in many ways. Some dress down as their favorite characters, while others make a more committed decision and get R2D2 tattoos.
A Pennsylvania couple, on the other hand, blended their love for the classic sci-fi series with the holiday spirit by creating a Christmas parody album filled with Star Wars references.
"It all started as a joke when my husband and I wrote these songs and sang them in front of our friends at a party," Hannah Randall recalled.
Local
Breaking news and the stories that matter to your neighborhood.
However, Disney's plan to release a new 'Star Wars' film every year for the next couple of years prompted Ben and Hannah Randall to produce "Padme Did You Know: Our Star Wars Christmas Tribute."
They released the album online late November, before the franchise's latest installment 'Rogue One' hit theaters.
"We wanted to get it out while the 'Star Wars' hype is still high,'" Ben said.
The 8-song collection includes galactic rewrites of holiday classics-- from "Mary, Did You Know?" to "It's Beginning to Look a Lot Like Christmas."
With song parodies, the rhythm and rhyme of the original track remains the same while the words change, the Randalls explained.
One of the album's songs, "The Emperor is Comin' to Town", copies the musical style of popular Christmas carol "Santa Claus is Comin' to Town." Although the sound might be familiar to the ears of listeners, the words are filled with 'Star Wars' references.
Writing the satirical lyrics required a tedious process, Ben admitted.
"Matching the lyrics with the rhythm wasn't that hard," he said. "But we sat and watched hours of scenes from the original trilogy trying to get as many quotes and references as possible [to put into each song of the album]."
As lifelong 'Star Wars' fans and part-time musicians, the Randalls felt it was natural to create the parody album. However, it might be their only one for a while. In the meantime, the duo will continue their side gigs as folk artists and wedding deejays-- and their full-time job as parents.
While their hands might be full, Ben and Hannah won't shy away from an opportunity to create new music.
"I find that creative people will always make time to be creative--- even if it's just us sharing ideas over dinner," Ben said. "Who knows, [maybe] I'll get my kids in on [our projects] and have my oldest one learn to play the drums."
You can find all three of Ben and Hannah's music albums here.