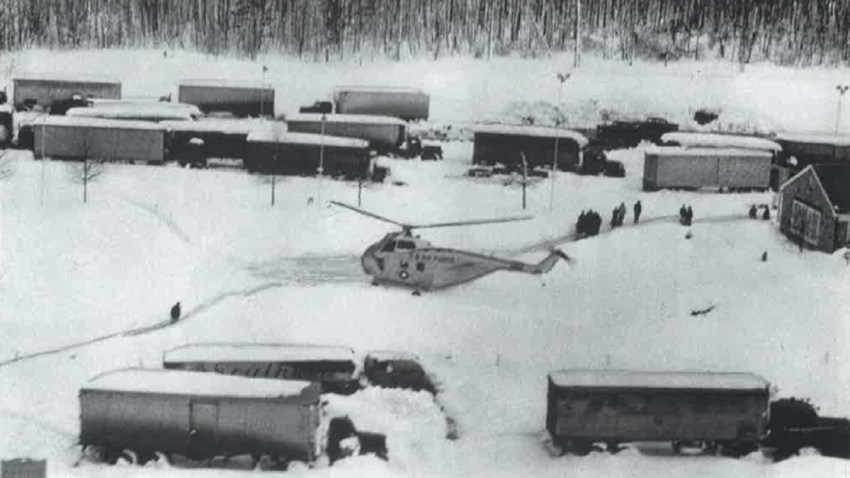 March 20 is a significant weather day in our area. Not only is it the first day of spring, but it's also the anniversary of one of the biggest weather events in the region's history.
On March 20, 1958, 50 inches of snow fell on Morgantown, Pennsylvania. Yes, you read that right, 50 inches of snow.
The snowfall was part of a nor'easter that struck the Mid-Atlantic from March 18 through March 21 in 1958. During the storm there was a major contrast across the region in snow totals.
Local
Breaking news and the stories that matter to your neighborhood.
"It was one of the wildest storms because of the range of snowfall," said NBC10 First Alert Weather Chief Meteorologist Glenn Schwartz. "From two inches at the shore to 50 inches in Chester County."
Check out the contrast in snowfall totals:
March 18-21, 1958 Snowfall Totals
Morgantown, Pennsylvania – 50 inches
Allentown, Pennsylvania – 20.3 inches
Wilmington, Delaware – 19 inches
Trenton, New Jersey – 17.8 inches
Reading, Pennsylvania – 16 inches
Lancaster, Pennsylvania – 13 inches
Philadelphia, Pennsylvania – 11.4 inches
Were you living in the region during the record-breaking storm? If so, we'd like to hear from you. Share your most vivid memories of the storm by emailing us at PhillyWebTeam@nbcuni.com. You can also send us a message on our Facebook Page.
CLICK HERE to read some of the memories of the storm from our viewers who lived through it.