First Alert Weather: Weekend Snow, Arctic Cold
PREPARE FOR THE COLDEST YET
The First Alert Weather Team has been monitoring the Arctic Blast that has consumed our region. The dangerously cold "feels like" conditions are in full upswing, and the strong NW winds and gusts and the below average temperatures are to blame.
Yesterday, high temperatures in Philadelphia reached 43 degrees but today actual temperatures have stayed in the 20s, while NW gusts have already exceeded 40mph. A look at the graph below gives us all a better picture of just how cold it feels outside.
Here's an interesting fact…Feels like temperatures are based on wind speed at
5 feet-accounting for the average height of the human face! So don't forget to cover your face and head if you have to walk a long distance during icy days like these.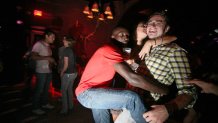 When temperatures are this cold, people always want to know if it happens to be a record cold day. No, in fact it isn't. The all-time record low in December is 5 below zero, set in 1880. That's temperature, not wind chill!
Local
Breaking news and the stories that matter to your neighborhood.
SNOW, ICE AND RAIN RETURN
A large area of moisture currently developing over The Great Plains is heading our way, following the major cold blast affecting our region. The result? The potential for a wintry mix, depending on your neighborhood.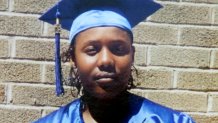 While temperatures will still be extremely cold across The Delaware Valley ahead of this batch of moisture moving in from the NW, winds will begin to shift southerly by Friday night through Saturday. Winds will increase in strength by early Saturday and a warm front pushes northward bringing with it much warmer temperatures. This will cause a changeover from snow, to an ice mix, to rain much faster for your neighborhood. The First Alert Weather team highlights the timing of this changeover, in the images below.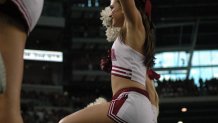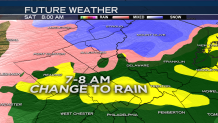 Keep in mind, we'll also need to watch the areas shown in pink since it indicates a zone of freezing rain that is possible as we change from snow to rain in some areas. That can lead to icy road conditions.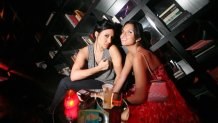 Notice how narrow the time frame is for the snow, and the ice mix across our region. We see widespread rain come in earlier as a result of the warmer air.
Then we see a fast increase in temperatures that will take us from the 20s, today, to 60's on Sunday in Philadelphia, Delaware and The Jersey Shore.That means nearly a 40 degree temperature climb from Friday afternoon to Sunday morning!
Stay tuned for updates on this very active weekend forecast.