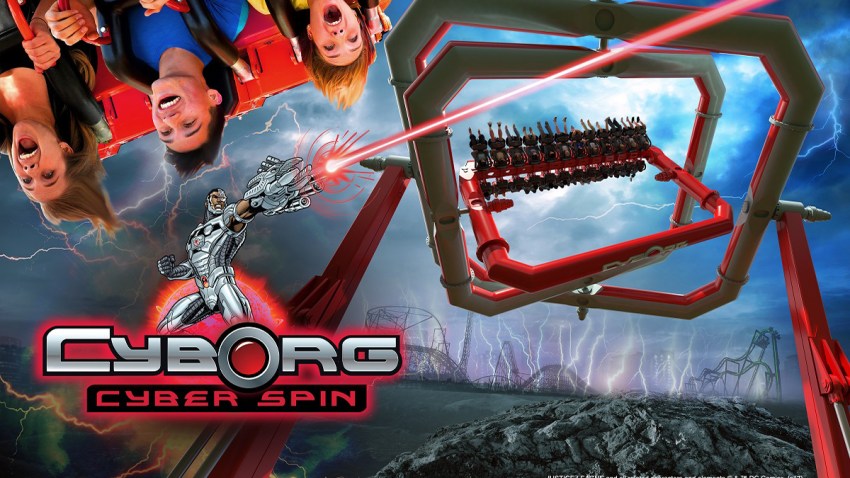 Six Flags just announced a new, "first-of-its-kind" thrill ride.
The new ride is inspired by the DC Comics superhero "Cyborg" and is scheduled to be unveiled in the spring of 2018.
What does the ride do? According to Six Flags Great Adventure, the CYBORG Cyber Spin will "deliver an unrelenting and intense anti-gravity experience as it whirls guests on three axes high above the ground." It has unpredictable flips and pivots that take place up to seven stories high. Every rider is secured by an over-the-shoulder harnesses.
Local
Breaking news and the stories that matter to your neighborhood.
"Six Flags leads the industry in thrill ride innovation; it is part of our DNA," said Park President Neal Thurman.
"Six Flags Great Adventure is home to an unparalleled collection of record-breaking attractions and we are excited to be adding CYBORG Cyber Spin, the first of its kind in North America. This futuristic, hi-tech ride will be unlike anything our guests have ever seen or experienced before."
Along with the new ride, Six Flags is having a sale on its 2018 Season Pass through Labor Day weekend as well as free upgrades to the Gold Season Pass.