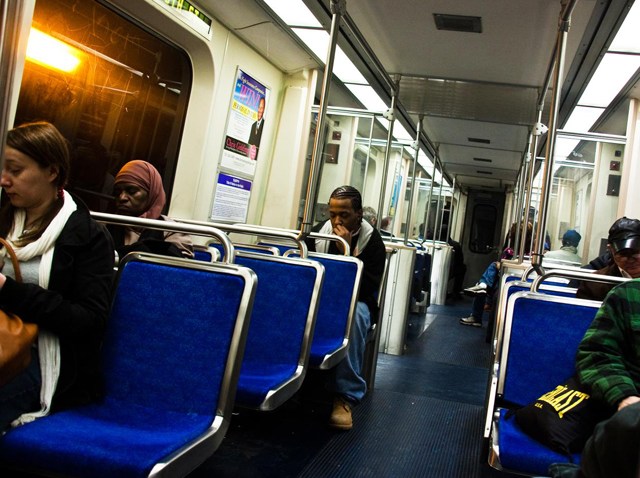 Overnight weekend rail service on the Broad Street and Market-Frankford lines is here to stay, but it may go by a new name soon. SEPTA is seeking alternative marketing, including a possible sponsor, for its late night subway and El lines to help offset the additional cost to run the trains.
"Our marketing folks look for creative opportunities and there was some interest from sponsors initially," said Manny Smith, a SEPTA spokesman. "But it was hard for people to commit to do something when it was still a temporary service."
Freedom of speech regulations force SEPTA to consider proposals from any advertisers -- including alcoholic beverage companies, said Smith, who added he expects bids from companies interested in catering to late night crowds.
Local
Breaking news and the stories that matter to your neighborhood.
The overnight weekend rail service, which began as a pilot program, runs every 20 minutes between midnight and 5 a.m. Saturday and Sunday at a cost of approximately $47,000 per weekend.
In comparison, SEPTA spent $13,000 to operate the Nite Owl bus service during the same 5-hour time period each weekend.
Even though overnight rail service netted an average of 6,000 more passengers each weekend than the Nite Owl buses, the extra ridership did not make up for the increase in cost, Smith said.
"The majority of riders who have taken the overnight service are Transpass holders," Smith said. "There hasn't been an increase in new ridership -- those who pay with cash or the token fare, which would directly offset the additional costs that happen at night."
The marketing method, which SEPTA already employed when it renamed Market East Station to Jefferson Station in September and the Pattison Avenue stop to AT&T Station in 2010, would help put a dent in the extra expenses.
Smith said seeking sponsors for the overnight service, which SEPTA announced would run indefinitely last week, is just one of many marketing possibilities the transit authority will explore.
The transition from a pilot program to a permanent service also gives the agency an opportunity to evaluate expenses.
For instance, during the pilot program "the majority of SEPTA Police working overnight on the Broad Street and Market-Frankford lines, they were all on overtime," Smith explained.
Making that shift part of the regular rotation will help reduce costs, he said.
The firm that handles SEPTA's advertising, Titan, has yet to accept any offers from potential sponsors as it finalizes the bidding process details.
---
Contact Alison Burdo at 610.668.5635, alison.burdo@nbcuni.com or follow @NewsBurd on Twitter.