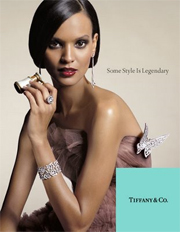 The sentencing for convicted child rapist Christina Regusters has been postponed yet again.
Regusters was convicted of child rape at her three-week high-profile September trial. She was supposed to be sentenced Jan. 20. However, her sentencing date was moved to March 6, 2015, according to court documents.
This is the second time her sentencing date has been postponed. She was initially supposed to be sentenced on Dec. 15, 2014. That date was moved however because Judge Jeffrey Minehart wanted to wait until after the holidays, according to Philadelphia District Attorney's Office spokeswoman Tasha Jamerson.
Local
Breaking news and the stories that matter to your neighborhood.
The District Attorney's Office told NBC10.com that they will be seeking a maximum life sentence at Regusters' new sentencing date.
A jury of seven women and five men found the former day care worker guilty of all six counts -- aggravated assault, involuntary deviate intercourse of child-serious bodily injury, kidnap to facilitate a felony, unlawful contact with minor-sexual offenses, unlawful restrain of a minor-not parent-risk of bodily injury and concealment of whereabouts of a child.
Regusters abducted a 5-year-old girl from her Philadelphia elementary school and brutally sexually assaulted her with a sharp object.
Prosecutors said Regusters, dressed in Muslim garb, posed as the 5-year-old's mother as she signed the child out of Bryant Elementary School in the Cobbs Creek section of the city on Jan. 14, 2013.
She was accused of leading the girl to a nearby home, putting her in a laundry bag and carrying her up into her bedroom. There, prosecutors say, Regusters blindfolded and stripped the girl, put her under a bed and sexually abused her with a sharp object. The entire ordeal lasted 19 hours, prosecutors say.
The girl was then dumped in an Upper Darby, Pennsylvania, playground wearing only a T-shirt. She was later found by a passer-by.
The girl had been severely injured in the attack, and doctors had to give her a temporary colostomy to let her body heal.
"She's an amazing and courageous little girl," lead prosecutor Erin O'Brien said of the young victim following the ruling. The girl, now 7, had testified in court before the accused.
Regusters' DNA was found on the girl's shirt, and images of child porn were found on the computer in the woman's bedroom, detectives testified. Harrison argued such evidence was circumstantial, but, after the trial, conceded that the evidence was too damning.
Regusters, who was called a "monster" during the trial, remains the only person charged in the crime.
"The DNA was difficult to overcome as well as the Internet searches which I believe led to her undoing," Harrison said.
A civil lawsuit was filed by attorney Tom Kline against the School District of Philadelphia seeking damages for the child.