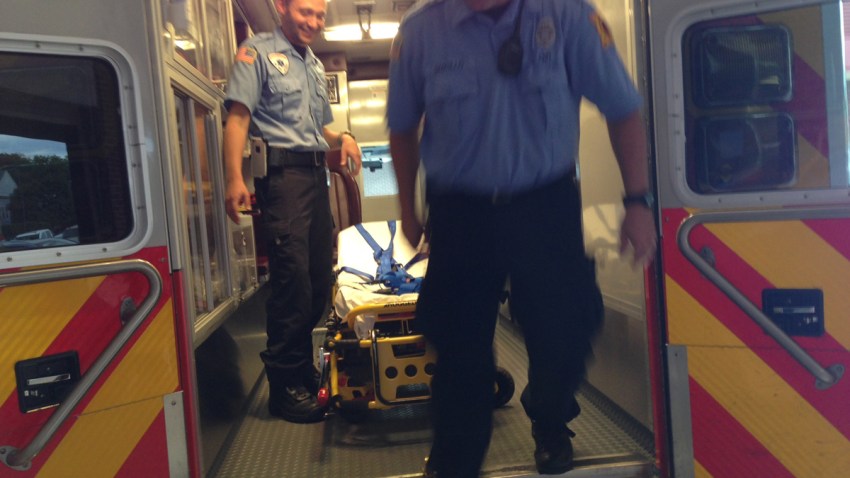 Sergey Tsipenyuk peered at the graying, frail man lying on a stretcher in front of him, bleeding from his face.

"What month are we in?" Tsipenyuk asked, his hands deftly working to prepare an IV in the man's arm as Tsipenyuk's partner, Chris Santillo, hooked him up to a heart monitor.

The man, in his 80s, hurt and confused after apparently losing consciousness and crashing his car in Abington Township, stared for a long moment, then answered. "September," he said slowly.

"Who's the president?" Tsipenyuk pressed.

"Obama," the man responded, quicker this time.

They're questions that Tsipenyuk, a paramedic and pre-hospital nurse, and Santillo, an EMT, ask over and over again throughout their 12-hour shifts working for the Second Alarmer's of Montgomery County. They're two questions among a myriad of inquiries the men calmly pose to patients as they stabilize them in the sterile bed of an orange and white ambulance, where they work to save patients' lives as they determine their level of alertness, figure out what happened to them, and decide how to fix whatever's wrong.