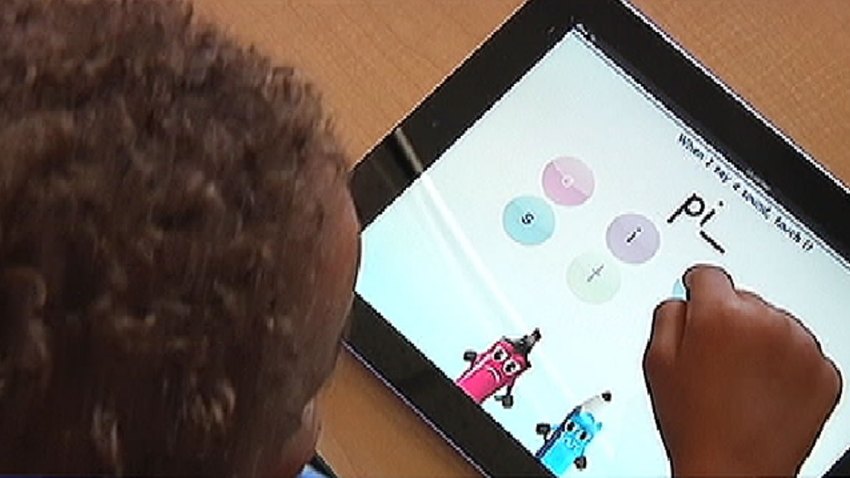 School districts across York County are combating fund-draining cyber charter schools with online programs of their own, a move that allows schools to keep money inside the district.
In York County, 11 school districts have an in-house cyber school program, with another to start in January. School officials say the programs allow the districts to make sure students have proper accountability and say the students' diplomas carry the same weight no matter the medium of learning.
It's also an effort to keep taxpayer dollars in the district, as thousands of dollars per child leave when a student is enrolled in a cyber-school. School officials say their own programs can decrease their expenses to about half of what it costs to pay cyber school tuition, because they can operate the programs efficiently while keeping pension and salary costs inside the district.
Local
Breaking news and the stories that matter to your neighborhood.
Some districts are seeing success.
The Dover Area School District has kept its external cyber school enrollment from rising markedly while seeing a rise in the number of students who elect to enroll in the district's version of online education. The Southern York County School District also saw enrollment in its program overtake enrollment in outside cyber schools within the past two years.
But many other districts across the county have a long way to go before that happens.
While in-house programs are growing, in many cases enrollment for external programs still outnumbers the in-house options by two-to-one.
Funding scourge: Tim Eller, spokesman for the Pennsylvania Department of Education, said in an email that tuition for non-special education students ranges from about $6,400 to more than $16,000 across the state; that tuition is paid by the school district the student would attend if not enrolled at a cyber-school. Children who have learning disabilities have tuition rates between $12,000 and as high as $41,595 for this school year.
Julie Romig, spokeswoman for the Central York School District, said it is more cost-effective for the district when students take advantage of Central's own cyber school program. Romig said saving district funding was the motivation for starting Central York Cyber Academy in the 2011-2012 school year.
The York City School District budgets about $10,000 per cyber education student and up to $22,000 for students with special needs, said Superintendent Eric Holmes at a town hall meeting in September.
The city district does not have an in-house program, but in November the board approved the start of Bearcat Cyber Academy for the beginning of January.
Holmes said the district cyber school program would "break even" by adding just a few students to its enrollment through the cyber school option, and gives the district a chance to regain some funds lost from the 300 children in York who attend outside cyber schools.
At Southern: Sandra Lemmon, assistant superintendent at Southern York County School District, said the district began offering a cyber-school option in the 2010-2011 school year.
"We knew we needed to give our kids options," Lemmon said.
Lemmon said with the rise of technology, students are able to learn on a variety of platforms. But Lemmon said that unlike other cyber school programs, Southern York Digital Academy students are held to the same standards as students in traditional classrooms.
"They're our kids whether they're in the digital academy or in the desks and chairs in our classrooms," Lemmon said.
Southern's digital academy has 70 students enrolled. The district has 55 students enrolled in external cyber school programs.
Seeing success: Dover Cyber Academy blends traditional classroom learning with online lessons, said Superintendent Robert Krantz of the Dover Area School District.
Krantz said he is "quite proud" the district has been able to hold the line on number of students leaving the district for external cyber school options since the in-house program began in the 2008-2009 school year.
In that year, 89 students were enrolled in an external cyber school. Krantz said that number has remained steady within 10 percent for the past six years. In the meantime, the district's cyber academy has grown to 187 full-time students and 68 part-time students this year.
Many school officials across York County also like the ability an in-house program gives them in monitoring student performance.
Stacey Sidle, assistant superintendent at Northeastern School District, said she has constant access to how students in the school's cyber school program are performing. She can see which assignments have been completed, how often students are doing coursework and the grades each student receives for their classes.
Sidle said this allows her to see if students are in the right fit with cyber classes: If students aren't self-motivated or don't have structure, Sidle said it's often difficult for them to excel in an online learning environment.
Sidle said many students try one online class before going full-time to the in-house program, to make sure they're going to succeed.
Future development: Barbara Rupp, superintendent at South Western School District, said this is the first year the district is investigating an in-house cyber school program.
Rupp said the initiative is two-fold: The first goal is to draw students back from external cyber charter options, and the second is to learn enough to launch South Western's own version of cyber school.
Rupp said 20 students are enrolled in this year's pilot program. A guidance counselor and teachers in the math and language arts departments are studying the pilot.
Rupp said the district is using curriculum from K12, an online learning program, which the district will use as a base to create its own version with South Western standards.
Rupp is unsure when the in-house program will be ready for open enrollment, but estimated the savings for the district to be about $5,000 per student.
Copyright AP - Associated Press