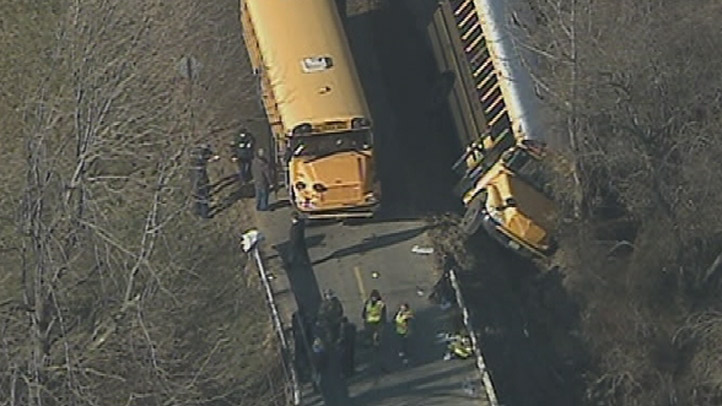 Six children suffered minor injuries when the school bus they were riding in swerved off the road as the driver tried to avoid a deer in the roadway.

The accident occurred around 3 p.m. Monday in Hamilton Township (Mercer County).

Officials say the bus was carrying 15 students who were headed home from St. Gregory the Great Academy. Their names and ages were not disclosed, but officials say they were all fourth- to eighth-graders.

The bus driver, whose name was not disclosed, also suffered minor injuries in the crash. Authorities say the bus left the roadway and ended up lying against an embankment in a ditch.

Authorities say many parents rushed to the accident scene to see if their children were among the injured.