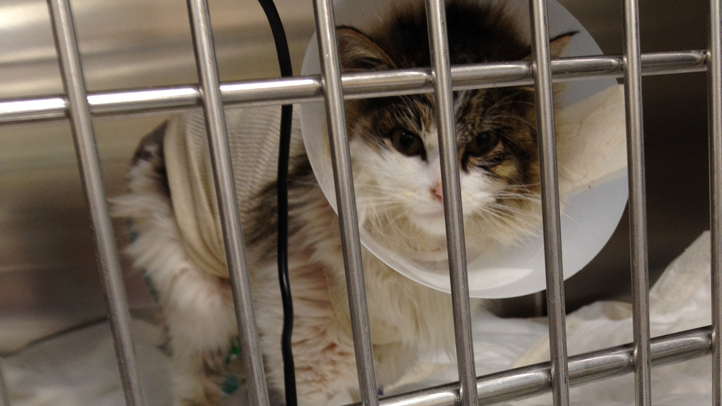 We're happy to report that Ruby, the 5-month-old kitten found abandoned and hit by a car last week, is doing well after two live-saving surgeries.

Ruby was brought to the Pet Adoption and Lifecare Society (PAL) last Tuesday by a good Samaritan who had been feeding the abandoned kitty for three days until, on the third day, she showed up wet and bloody.

That day, PALS took her to Colonial Animal Hospital.

She was in such bad shape -- with a severely fractured pelvis that closed off her colon, fluid in her abdomen and a fractured femoral head on the left side -- that the vet said she'd needed two surgeries to survive.

But the surgeries were expensive and money was needed.

Thankfully, with the help of the hospital who eliminated some of the cost and you, the NBC Philadelphia viewer for generously donating, Ruby was able to get both surgeries instead of the alternative, euthanization.

She went under the knife on Thursday afternoon.

On Friday morning, a vet tech told PAL that the little fighter was doing surprisingly well. She was maintaining her body temperature, purring and seemed comfortable.

Over the weekend, Ruby gave hospital and PAL staff quite a scare when further injury revealed she was in need of a third surgery, which she got, on Saturday. She also received a blood transfusion.

Now, Ruby the super kitten is up and walking around her cage! A PALS employee tells NBC Philadelphia that the kitty is happily purring and eating.

Of course, she is still in critical condition and needs to be monitored very closely, but doctors are optimistic.