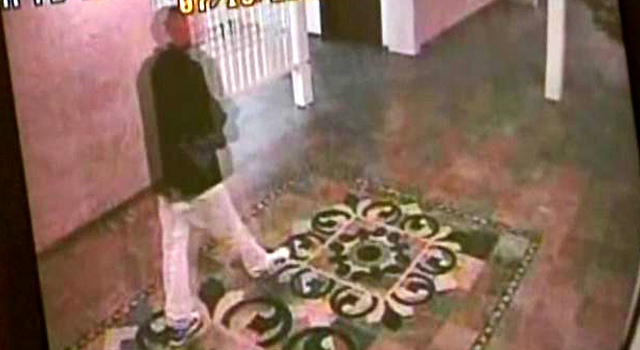 After undergoing three surgeries from a recurring tumor, The New Jersey Cape May Court House reports that 'Rocky,' the male Siberian Tiger from the Cape May County Zoo, is cancer-free.
The tiger's tumor was first found in August 2013. Zoo Veterinarians, Dr. Paluch and Dr. Ernst surgically removed the malignant tumor, calling it a Type 2 Soft Tissue Sarcoma.
Less than eight weeks after the first surgery, the same tumor returned. The Zoo doctors performed their second surgery to remove the tumor. After eight weeks the tumor grew back again, larger and more invasive.
Local
Breaking news and the stories that matter to your neighborhood.
In December 2013 the third surgery was performed by a different doctor, Dr. Laura Culbert, a Veterinary Surgeon from Northstar Veterinary Specialty Center in Robbinsville, New Jersey.
While Rocky was doing well after the third surgery, it was decided that he would undergo six months of chemotherapy, as the reoccurrence of the tumor remained a great concern.
Dr. Paluch, Zoo Director and Veterinarian reported, "We are thankful Rocky got through his treatments without exhibiting any side effects."
Rocky will continue to be monitored closely for the rest of his life, for signs of the tumor regrowth.
Associate Veterinarian Dr. Alex Ernst, reported that a healthy Rocky was out in his habitat on Saturday, September 20. People can come wish him well daily from 10 a.m. until 4:45 p.m.