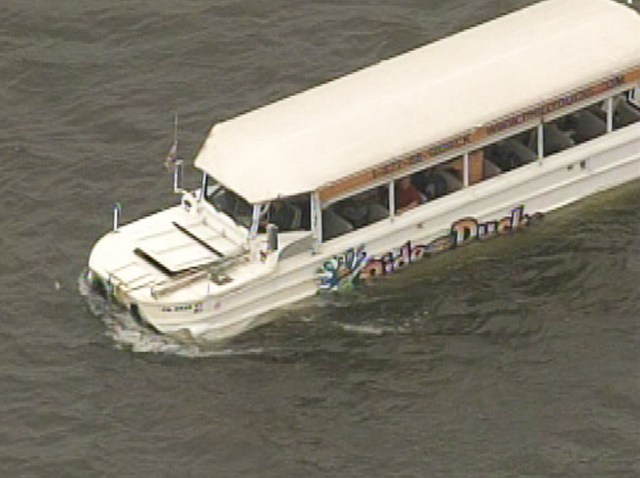 Ride the Ducks was the only amphibious boat tour company trying to bring duck boats back to Philadelphia streets and waterways.
But the amphibious boat tour company involved in a deadly collision last year won't get a chance to return to Philadelphia rivers anytime soon despite a proposed move from the heavily-traveled Delaware River to the less frequented Schuylkill river.
"The City has fully reviewed Ride the Ducks proposal for the Schuylkill River and does not feel that it meets the City's standards for operations," said Mayor Michael Nutter.
Local
Breaking news and the stories that matter to your neighborhood.
"We were disappointed today to learn about the city's decision," said RTC president Chris Herschend.
In November Ride the Ducks requested permission to run tours on the Schuylkill.

But the request needed to go through a review process before they would be able restart service in the wake of the July 7 collision that killed two Hungarian tourists.
"We appreciate Ride the Ducks efforts to address community concerns, but when all is said and done the proposal's potential traffic impact, the number of vessels that could be on the river at one time and the inability for the tours to operate during special events were issues with which the City was uncomfortable," Managing Director Richard Negrin said.
The decision to not grant operation permission to Ride the Ducks was the unanimous decision of various city departments, according to the mayor's office.
Herschend kept optimistic that the Ducks would still return this spring.
"At a time when jobs and tourism revenue play such an important role in Philadelphia, we are doing our best to work with local officials, residents and businesses to provide a tour experience that can be enjoyed by all. Since 2003, we have entertained more than one million guests on our Old City and Delaware River tour. As previously announced, the United States Coast Guard has given RTD approval to resume operations on the Delaware. We will continue to work with officials to open for the season this spring."
---
Fan, follow and download: Get the latest from NBCPhiladelphia.com anytime, anywhere. Follow us on Twitter, Facebook and NBC Philadelphia. Sign up for our breaking news newsletter. And, get breaking news delivered right to your mobile phone -- just text PHIBREAKING to 639710 to sign up. (Message and data rates may apply.)
Copyright AP - Associated Press