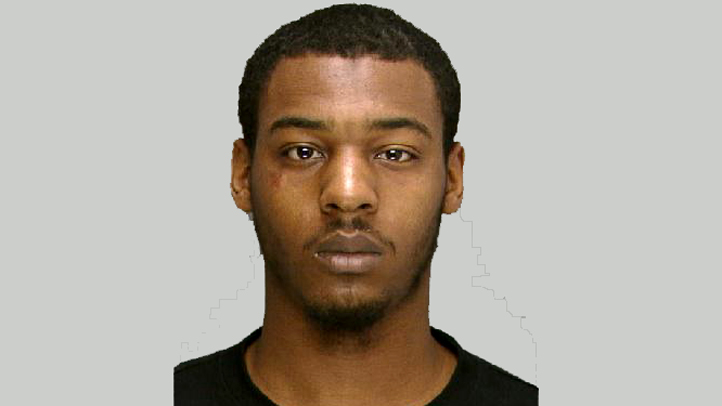 The men who authorities believe are responsible for killing a Fishtown store clerk working the overnight shift were arrested Thursday ending a two-week manhunt.
Alleged gunman Quasheam Richburg, 20, was arrested Thursday morning on the 2000 block of S Norwood Street in South Philly, according to Philly Police.
Marvell Hargrove, 17, turned himself into police Thursday afternoon, cops said.
Local
Breaking news and the stories that matter to your neighborhood.
Police and the U.S. Marshals Fugitive Task Force were acting on a tip called into 9-1-1 when they arrested the alleged shooter. Richburg surrendered without incident, police said.
Early on the morning of May 26, Richburg, who is from the 2500 block of Ridge Drive, was caught on a surveillance camera using a sawed-off shotgun to shoot Mustafa Shakur in the head, according to police.
Shakur was working the overnight shift at Trax Foods, located on North Front Street.
Richburg and 17-year-old Marvell Hargrove -- entered the store around 3 a.m. and demanded money from Shakur.
Surveillance video shows the two suspects coming into the store and demanding money. When Shaker didn't cooperate, they tried to lift the entire cash register, but couldn't. Then Richburg allegedly fired off two shots, killing Shakur instantly, cops said.
Richburg will be charged with murder and other charges, cops said.
Shakur had started a campaign in the neighborhood to promote peace and even hung posters for the cause inside the store.
"He was a good person, ya know? …it's a shame," says a neighbor.
Hargrove turned himself into police around 3 p.m. ending the manhunt.
---
Fan, follow and download: Get the latest from NBCPhiladelphia.com anytime, anywhere. Follow us on Twitter, Facebook and NBC Philadelphia. Sign up for our breaking news newsletter. And, get breaking news delivered right to your mobile phone -- just text PHIBREAKING to 639710 to sign up. (Message and data rates may apply.)