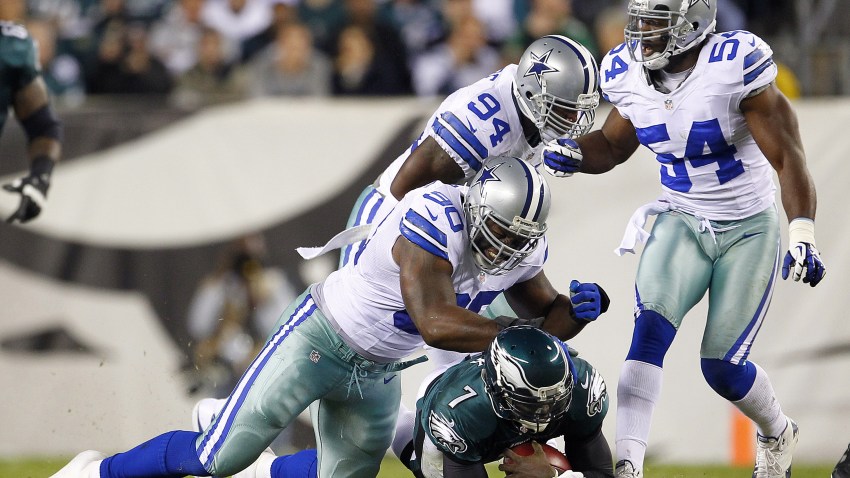 Eagles Head Coach Andy Reid says Michael Vick is the team's quarterback, but probably not this week. Reid addressed the media at a news conference Monday afternoon to talk about the Birds' fifth straight loss and the status of Vick, who left Sunday's game against the Dallas Cowboys after suffering a concussion.
Reid says he doesn't expect Vick to return to practice by Wednesday and rookie Nick Foles will take snaps with the first team offense. Foles, a third-round draft pick out of Arizona, played in his first regular-season game after Vick went down. The rookie threw a touchdown pass but also contributed to two key turnovers in the loss to the division rival.
Coach Reid continues to stand by Vick. He says, if healthy, the veteran QB would get the start. But, it's looking less and less likely that will happen. Reid says Vick's concussion is "significant" and that Foles will step in and assume the starting quarterback role if Vick is unable to do so.
Local
Breaking news and the stories that matter to your neighborhood.
Eagles fans called for a change at quarterback before Sunday's loss, and now the chatter is turning to Andy Reid's future in Philadelphia. Speaking about where the team goes from here, Reid said, "You learn from your mistakes and you move forward. You take it play-by-play and day-by-day."
At today's news conference, Reid also talked about cutting down on mental mistakes and focusing on fundamentals. He also addressed the tackling issues on defense and not making some key plays.
The Eagles travel to Washington, D.C. on Sunday to take on the Redskins. Game time is 1 p.m.