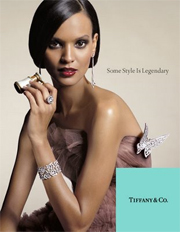 Christina Regusters marks two months behind bars while a grand jury investigates the case she's accused in -- the abduction and rape of a five-year-old girl from her Philadelphia elementary school.
"She's having a relatively quiet time here," said Arnold Matos, Director of the Northampton County Department of Corrections. "She's been no problem at all. She's been relatively quiet."
The abduction happened on January 14, when a woman dressed in Muslim garb came into the school, asked for the girl by name, signed her out of class and walked away with her. Prosecutors say that woman was Regusters.
Local
Breaking news and the stories that matter to your neighborhood.
An Amber alert was issued and intense search effort was launched. The victim was found Tuesday early the next morning by a good Samaritan on his way to work. She was shivering and dressed only in a shirt.
After an intense, four-week investigation and memory recovery sessions for the victim, the girl was able to lead investigators back to the house where investigators believe the assaults occurred. Detectives took evidence from the case that included DNA, which they say links Regusters to the crime. That house was five blocks away from the school where the girl was abducted -- Bryant Elementary at 60th and Cedar Avenue, which is in the Cobbs Creek neighborhood of Philadelphia.
Investigators have said the victim went through an "unspeakable experience" during her captivity. Her grandfather said she was sexually assaulted several times.

"I see a little girl that's trying to be normal but at the same time suffering from an emotional trauma of being kidnapped and blindfolded and separated from her loved ones," her grandfather, Imam Asim Abdur-Rashid said in the weeks after the assault.
Regusters, 19, was taken into custody along with three other people. They were released. She was arrested and is currently facing 15 charges, including kidnapping, rape and involuntary deviant sexual intercourse.
Regusters worked at the same after-school program that the victim attended, according to investigators.
Both her attorney and the attorney for the family have said they believe that more people -- men -- were involved.
"The investigation continues. There are no other arrests to report at this time," said Capt. John Darby who heads up the Special Victims Unit. "We have no new developments to report."
A grand jury will investigate the case, according to law enforcement sources who are close to the investigation but don't want to be named because they do not have the authority to speak publicly about the case.
Regusters, meanwhile, has spent the last two months at a jail outside of the city. She was moved out of town for her own safety after being assaulted and receiving threats.
Her days are routine, and quiet, according to Matos. "It's basically the same every day. You get up, have breakfast and depending on which unit you're in, you have the opportunity to attend a program or two, maybe church. There's not a whole lot going on."
Regusters is being held on $4 million bail. A request to lower her bail was denied.