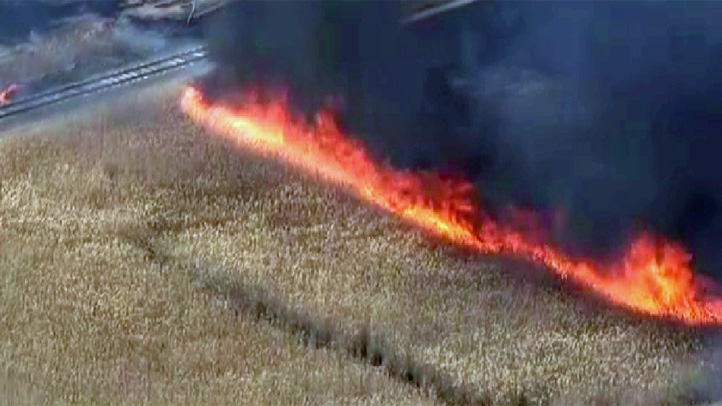 A Red Flag Warning continues today for most of the region including Philadelphia area suburbs, the Lehigh Valley, Delaware and South Jersey.
The National Weather Service warning is in effect from 10 a.m. until 8 p.m. Thursday. A similar warning was in effect during the day Wednesday as a forest fire broke out in Down Township, Cumberland County, N.J. that burned up more than 1,500 acres.
Forecasters say low humidity and strong winds gusting from 10 to 30 mph will combine to allow the spread of any brush fires that develop.
"The combination of windy conditions and low relative humidity values will lead to a more rapid spread rate of any fires that may develop," according to the weather service. "Residents are encouraged to exercise fire prevention with any outdoor activities and properly dispose of smoking materials."
Copyright AP - Associated Press