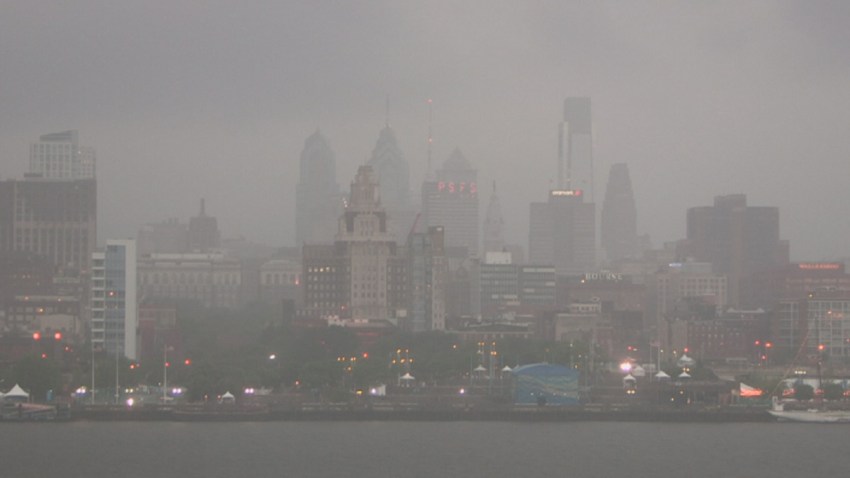 Our parched Earth finally got the precipitation it needed. Yesterday's rainstorm was one for the record books. 4.76" of rain fell in Philadelphia on Thursday, making it the 8th wettest day ever record, and the second wettest day in September (behind a day where we got walloped by Hurricane Floyd.)
Take a look at some of our most impressive rain totals: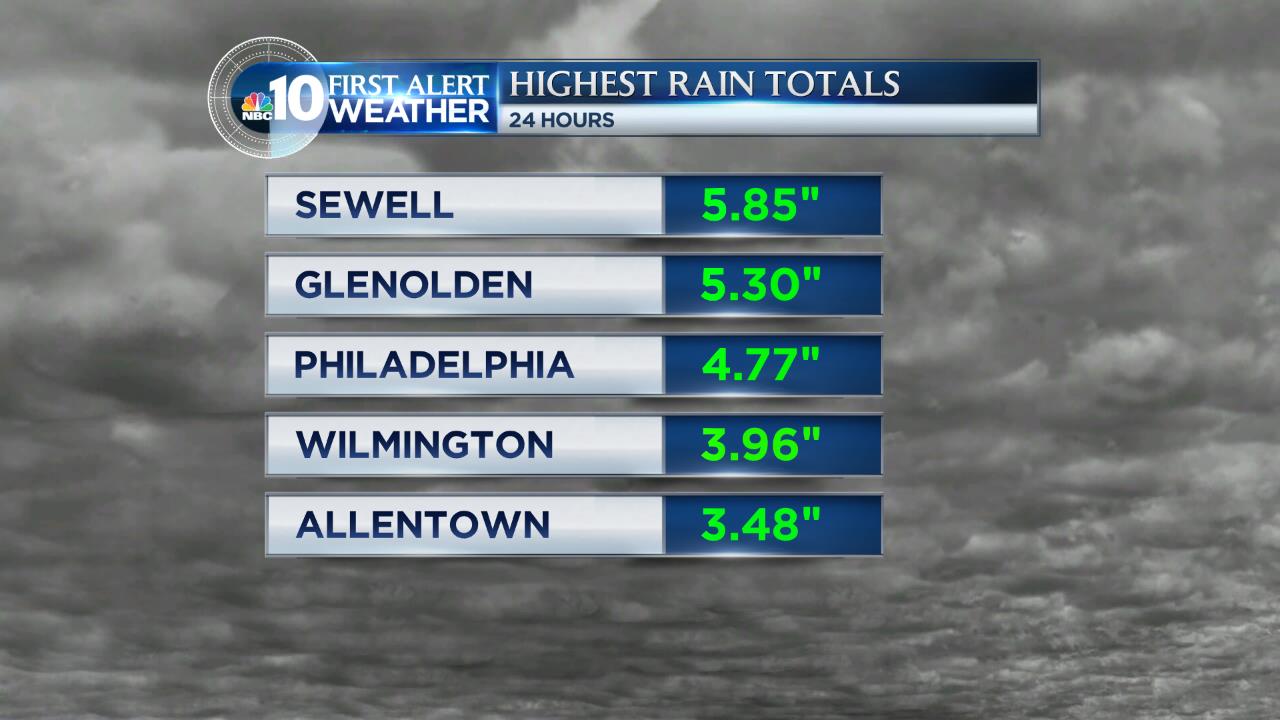 As you can see, several inches of rain was not uncommon yesterday, from Delaware to the Lehigh Valley. If you look at a map of our rain totals, you'll notice that there were a couple of bull's eyes of rain: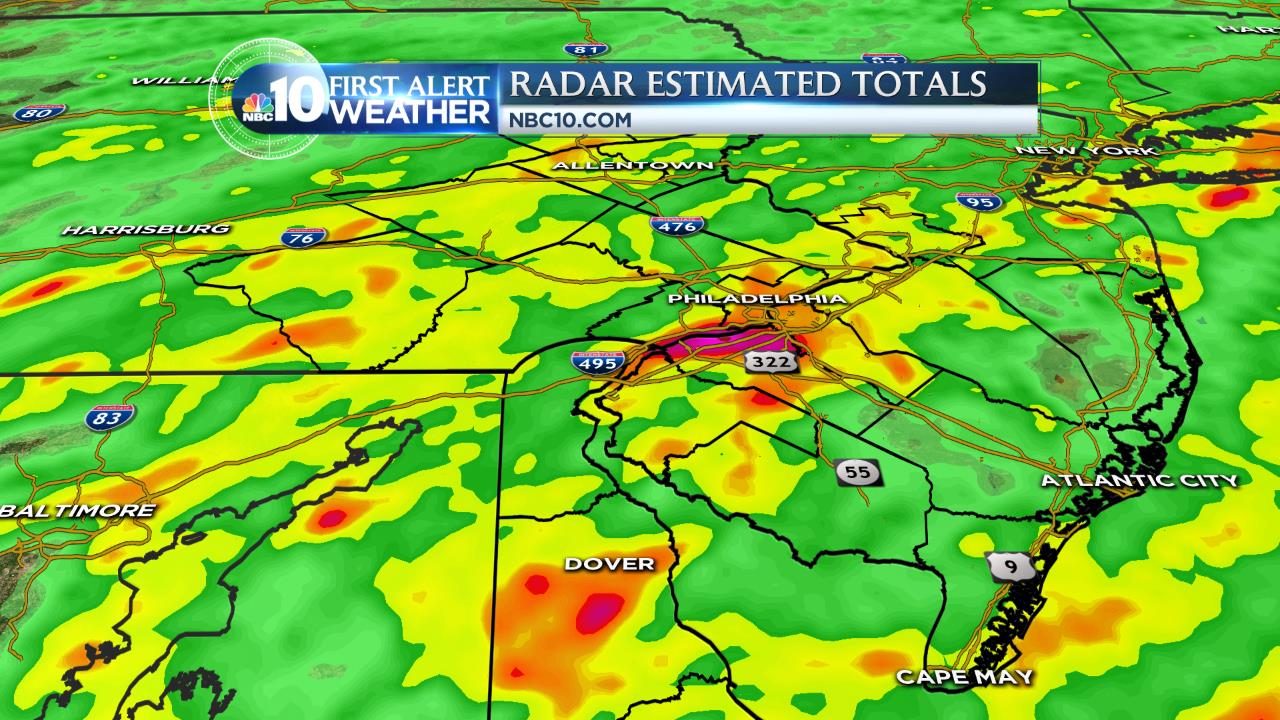 But it was one spot in particular, from the Commodore Barry up to the Walt Whitman that saw the most rain. That dark red spot is a radar estimated 6.5" of rain! What's even more remarkable is much of that came at night, from about 8:30 to midnight, right during the NFL Season Opener. If you saw a crawl on your TV screen, or got woken up in the middle of the night with a Flash Flood Warning alert on your phone, this was the reason.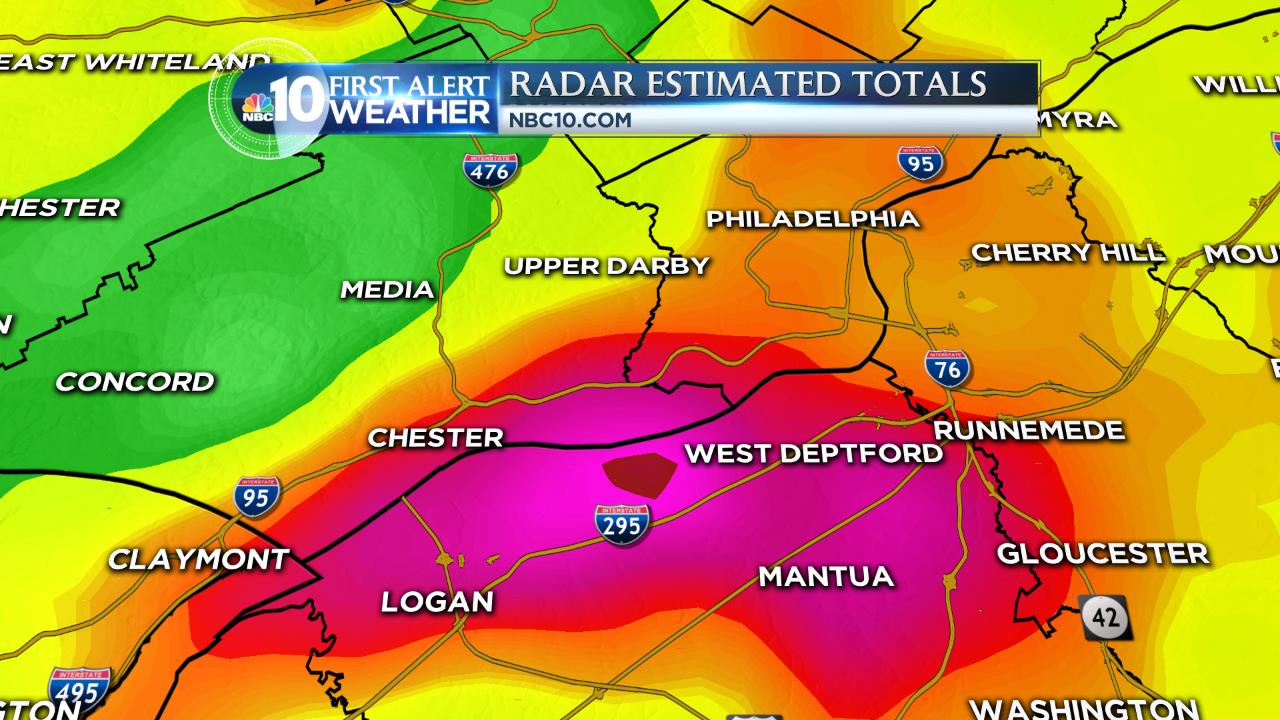 One other potential contributing factor is the extremely warm ocean. If you've been down the shore, you've probably noticed it's felt a bit more like bath water than the Atlantic Ocean. Whenever the water is that warm, storms have additional moisture available to them, and thus we get more rain.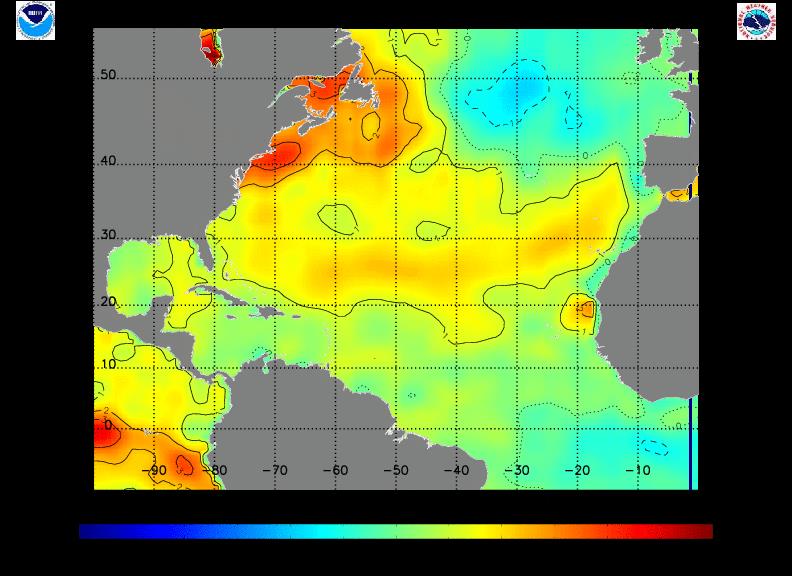 Finally, as we dry out today, know there's another round of rain coming tomorrow. The ground is so saturated from our last storm that it won't be able to soak up all of the rain, so expect additional flooding.
Local
Breaking news and the stories that matter to your neighborhood.
But…before you think it's all bad news, there is a bright change to the forecast…Sunday is looking almost completely dry, so you'll be able to salvage the second half of the weekend with some really comfy temperatures and low humidity. We are dry all next week, but temperatures will be on the increase as we head towards the official start of fall.