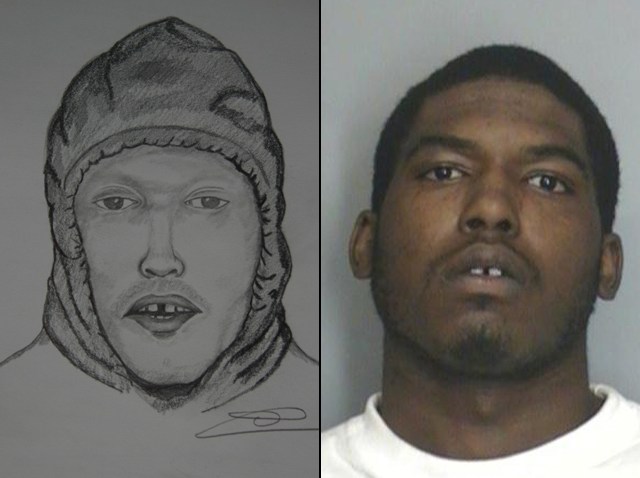 A 23-year-old Delaware man was arrested on rape and burglary charges after several area residents recognized a police sketch artist's composite of the suspect.

According to New Castle County police, a 24-year-old woman woke up to find Damichael Allen, 23, of the unit block of South Rodney Drive in Edgemoor, standing over her bed with a gun at about 2 a.m. on May 28.

Allen pointed the gun at the woman and demanded money, police say. He then forced the woman into another room and raped her before steeling cash and fleeing from the residence, according to police.

The victim called police after the assault and then described the suspect to a forensic sketch artist. The sketch was so similar to the suspect that several residents told police they recognized Allen in the image, police say.

Allen was later spotted by "concerned and angry residents" while he was walking on Salisbury Drive and the residents waved down a passing police car. Police found a loaded gun in Allen's waistband at the time of his arrest.

Police held Allen on charges of a weapon violation while they executed a search warrant that allowed them to get a DNA sample. On Tuesday the DNA results came back, matching the DNA left at the crime scene, police say.

Allen is being charged with first-degree rape, burglary, robbery, and possession of a firearm during the commission of a felony.