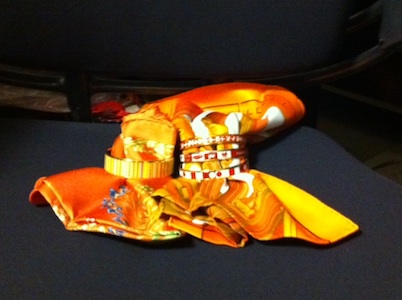 Saving Sophie
It was 8 p.m. Friday, Aug. 17. Special Agent Danny had just placed his brawny frame in front of the 55-inch big screen in his basement when his cell phone started buzzing.
It was his supervisor.
Local
Breaking news and the stories that matter to your neighborhood.
A day away in Victoria, Australia, that country's federal police had uncovered photos of a 7-year-old girl in sexually explicit poses. They found the images after arresting a couple on child porn charges.
The photos captured the girl laying exposed on pink sheets and surrounded by stuffed bears and puppies. While in other shots, she's in the shower and even posing with adults.
But one image proved to be a lead for the Aussies. It showed a man, woman and the girl holding up a sign with a screen name for a nudist website. A search of the suspect's email account found the images were sent from the United States.
The investigators passed along their findings to their U.S. counterparts, who they work with, at HSI's offices in Los Angeles. Seeing that the email account's IP address originated in Pennsylvania, the L.A. HSI agents contacted Danny's supervisor at the Philadelphia unit.
Danny -- concerned that the girl was still be victimized -- went right to work from his basement.
"I started reaching out to the law enforcement out in Australia Friday night," he said.
The next morning, Danny and several other agents were in HSI's office trying to track down this girl's location.
They visited the nudist website referenced in the photo. There, agents found a couple's profile with other images of the man and woman, their first names and the towns they lived in. The man, Paul, resided in South Jersey, while the woman, Lynn, lived with her daughter in the Philadelphia suburbs.
The agents made emergency requests for IP address information with internet service providers, like Comcast and Verizon, and email providers, like Google and Yahoo!
Danny and his colleagues collected as much information as possible to confirm the perpetrators' physical addresses.
All day Saturday and Sunday, they pored over the information until the agents finally narrowed down what they believed to be their homes. Danny, as lead agent, sent a colleague out to the homes to conduct surveillance as he worked on writing up an affidavit of probable cause to obtain a search warrant.
It's important to "make sure that the people we were targeting were still living there and that the child was living there," he said.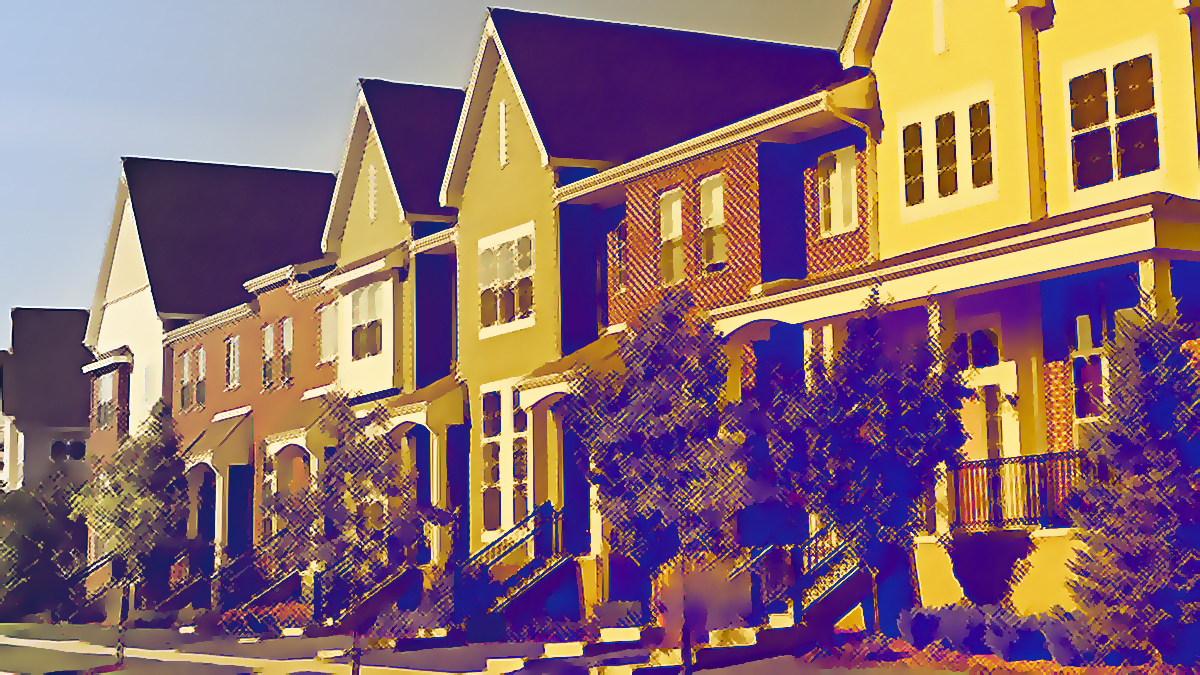 On Sunday night, a search warrant was issued for both the South Jersey and suburban Philadelphia homes and the planning began for the bust. Because New Jersey is in a different federal jurisdiction, a separate judge, in the Garden State, had to approve that warrant as well.
The CP unit created an attack plan for Monday: they corralled local police and child services, and doled out duties to other agents, who would sync their arrivals at both houses. They were ready.
The sky had turned from orange to blue over the three-story townhouse in Lynn's quiet suburban Philadelphia neighborhood when agents rolled up Tuesday morning.
They went to the door and knocked. Lynn answered.
"When we first walked in, the victim was actually there on the first floor," Danny said speaking slowly as he recalled the morning. "[She] had a friend over."
Agents removed the children and searched the house.
On the second floor, Danny walked into a bedroom. He saw the same pink sheets and stuffed animals shown in the pictures they got from the Aussies. In the corner sat a Disney Princess TV. He thought of his own little girl.
"I remember that TV because my daughter had one when she was younger," he said as a dark expression took over his normally upbeat persona. "You start questioning 'Why? Why does this happen?' A lot of emotions go through your mind, but unfortunately, you have to block it out because you have a job to do."
"It's kind of surreal to be in there, but it's a good feeling because you know 'Yeah, we're on the right track,'" Special Agent Emily, who also assisted on the case, said leaning forward and causing her dirty blonde shoulder-length hair to tussle with her animated motions. "'We're in the right house and she's going to be out of this situation by now.'"
Sitting calmly at her kitchen table, the 35-year-old mother at first denied involvement. That changed after agents outlined the evidence they had collected. She then admitted that her boyfriend, Paul, persuaded her to play along.
"Initially he said 'Hey why don't you take some pictures?', Danny said. "And then he was like 'Why don't you include [your daughter] in the picture?'"
It escalated quickly. Lynn dressed Sophie up in thongs, stockings and lingerie. Before long, the girl was forced to strip naked and make sexual poses exposing her privates, Danny said.
"The mother made it seem as if they were playing, doing dance, doing gymnastics. Doing different things," Danny said.
Finally, Paul got physical with the girl as her mother stood behind the lens of the digital camera.
"It just got to the point where he started getting hands on on the child as well," said Danny before hesitating. "It wasn't clear how far it went. We have a few photos of him fondling the victim."
Meanwhile in South Jersey, the other team hit a snag. Paul wasn't at the house and agents called him to come home. When the 40-year-old arrived, he admitted to the assault and child pornography. He said he had done the same to another girl, the daughter of a couple he met online.
"He requested permission through the parents if he could bring the victim from Jersey to Pennsylvania to spend the weekends over at his girlfriend's house. And during those weekends is when the production would happen," the agent said. "He would also take her out to buy her clothes and to buy her lingerie."
Back in Pennsylvania, Danny placed Lynn under arrest and let her know that Sophie was being taken away by state social workers. But she didn't seem to care.
"When we told her that the child was going to be taken away, she was like 'OK, no problem.' When we told her she couldn't take her cigarettes away with her to jail, she was more upset about that," he said with a puzzled look on his face.
[[278667971 ,L]]
Authorities brought the girl to a victim assistance facility a few towns over and then contacted her father, John. He and Lynn had been separated for two years and had joint custody of the girl as they went through a difficult divorce. When he arrived to pick up his daughter, he only then learned what had happened.
"'No, not [Lynn]. No, not [Lynn],'" John recalled saying. "Unfortunately, [Lynn] was the photographer. And from that day our lives have been different."
Two years later, on the verge of tears, John said there were no warning signs. That compounded with who Sophia's abusers were, makes the pain worse.
"Finger in a Dam"
While pedophilia has been around for centuries, child pornography came along with the advent of the camera. Comparatively, online exploitation developed as the internet and digital photography flourished.
"Many, many people that abused children were [now] making images. That's been a big change in the whole environment," said Dr. David Finkelhor, director of the Crimes Against Children Research Center at the University of New Hampshire.
The number of child sexual exploitation cases jumped as the internet expanded through the millenium and early 2000s, The National Strategy for Child Exploitation Prevention and Interdiction report to Congress in 2010 found.
Homeland Security Investigations is one of three federal agencies, along with the FBI and U.S. Postal Inspectors, investigating child exploitation crimes. But HSI's top brass will tell you that their agency spends the most time on the issue.
"Child exploitation...is the third most worked programmatic area in HSI right now," said Ian Quinn, Deputy Assistant Director for the Investigative Services Division at the ICE Cyber Crime Center (C3). CP investigations come in behind narcotics and financial crime cases respectively, he said.
"[It] is a dramatic increase over the last few years given the magnitude of crime that we're really facing in child exploitation investigations," Quinn said.
As a whole, the Immigration and Customs Enforcement (ICE) division spent nearly $120 million investigating cyber crimes and child pornogrophy in the U.S. last year, accounting for 7.4 percent of the division's total domestic investigation budget. HSI employs more than 6,000 special agents around the globe investigating various types of interstate and international commercial crime.
HSI launched Operation Predator in 2003 to combat child pornography and child sexual exploitation and has since conducted nearly 31,000 criminal investigations. Of those, more than 8,000 people have been indicted on child exploitation charges, according to the most recent agency data available.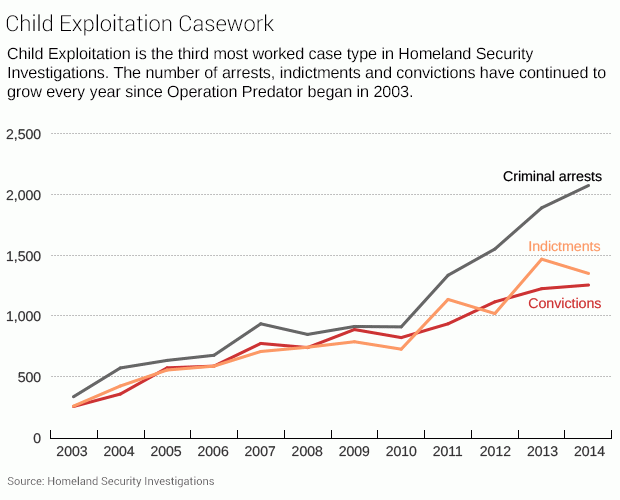 Recently, the agency has begun to shift the focus of its child exploitation investigations. While catching and prosecuting predators remains paramount, the agency sees the identification of the children depicted in pornography has an important issue.
"Find the victim and in almost all cases, you're going to find the offender," Quinn said.
HSI started the Victim Identification Program (VIP) in 2012. The program, housed at their national Cyber Crime Center, or C3, in suburban Washington D.C., uses image enhancing tools and other technology to dissect pornographic images and look for clues as to who or where the child is.
"We're not really looking at the abuse of the victim as much as we're looking at the things in the background," said Jim Cole, who leads a two person team from their closet-sized lab inside C3. "We look at logos, products, personalized items. Sometimes there have been certificates from schools and trophies, uniforms from different things like Boy Scouts uniforms or etc."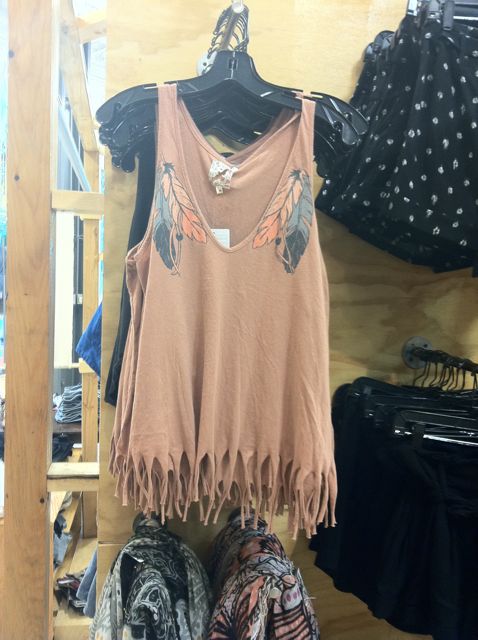 Some cases will involve suspects that are already in custody. But Cole will also get cold cases where all other typical investigative methods have been exhausted.
"Often times, we're working cases that are from the Dark Net or from Tor that don't have IP addresses or things that traditionally you could use for investigation are not available," he said. Tor is a form of internet browsing that masks your IP address by bouncing it around a series of locations across the earth before reaching its final destination.
When VIP began in 2012, 292 children were identified. Now, the number has grown to 2,160. The success empowered Cole to push for VIP's expansion. In late September, he led a week-long training program of 24 case and forensic agents from across the country. Special Agents Emily and Jim from Philadelphia were included. All trainees are expected to employ the tactics learned back at their field offices.
During the training, which includes analyzing photos for facial comparisons and image enhancement techniques, the group even identified two victims in Texas who were still being abused. The information they provided to the local HSI field office helped the rescue the children.
"Being the last line of defense, I don't know. We never give up the fight, we never give up trying to find a child who's being abused," Cole said.
VIP works parallel to an older, more established program at the National Center for Missing and Exploited Children (NCMEC). The non-governmental organization is the nation's clearinghouse for child pornography.
Since its inception 12 years ago, NCMEC's Child Victim Identification Program has reviewed more than 121.7 million images and videos. All new images are cataloged with the same system HSI uses to mark its evidence, but NCMEC remains the repository for the content at the order of Congress.
"We're not investigators and we're not law enforcement. We just want to make sure everyone is aware of what everyone else is doing," said NCMEC's Exploited Children Division Vice President Michelle Collins.
NCMEC is also the major generator of leads for child exploitation cases. Its CyberTipline, which launched in 1998, has received more than 2.6 million reports about child pornography. Tens of thousands of new reports come in every week and are sent to local, state and federal law enforcement agencies.
HSI's Philadelphia office opens hundreds of cases each year from the thousands of leads they receive about potential child exploitation, fraud, narcotics sales, among others. CP unit case agents each carry around a dozen cases at a time and all often assist in other agent's investigations.
"It's like putting your finger in a dam almost. There's so many leads out there, you've gotta just work 'em. and work 'em as quick as you can," Special Agent Joe said.
Agents admit a large number of those cases don't pan out, but sometimes even innocuous tips can mushroom.
"Typically, the worst-of-the-worst hide themselves very well. You never know what you're going to find," Special Agent Emily said.
HSI officials call the issue of online child exploitation pervasive and point to many examples to back up their claims, but Finkelhor of the Crimes Against Children Research Center tempered those pronouncements and said there are gray areas.
"It's a big problem in the sense of there are hundreds of thousands of people, maybe millions that are in violation of the law. And it's international in scope," he said. But, he added, not everyone in that number may be actively searching for the illicit images. Some may be simply curious, while others may download a lot of porn and not realize there are children in the collection, he said.
"That doesn't mean there are millions who are actively engaged in the trading of the stuff. I don't think we really know what those numbers are," Finkelhor said.
An offender's level of culpability also varies in Finkelhor's view. A man who is downloading child pornography might not be considered as big of a threat as someone who is distributing the media or, in the worse case, producing it, he said.
"Some or all of these people may be abusing kids, or may not. They're all abusing kids in that they're abusing images. But they may not be committing sex against kids in a physical environment," he said.
Counterparts in HSI's other 26 field offices across the U.S., at C3 in Washington and outposts in 46 countries are also investigating these crimes. They send out leads gathered during their investigations to other offices around the world.
In an effort to organize the battle against online child exploitation, the Internet Crimes Against Children Task Force program -- or ICAC -- was created in 1998. The 61 ICAC task forces, which are funded by the Department of Justice, work with more than 3,000 law enforcement agencies in all levels of government.
ICACs pass leads and cases back and forth between local police departments, state police, HSI and other federal agencies, like the FBI. In some instances, a local department will not have the resources to investigate a child porn or production case so it may be investigated on the state or federal level.
"HSI concentrates, for instance, on the production and trafficking of child pornography and state and local law enforcement is able to focus on the child molestation and child abuse charges in the hands-on offenses," said William Walker, the Assistant Special Agent-in-Charge of HSI's Philadelphia office.
Walker and other HSI agents regularly tout their relationships with the ICACs and other law enforcement agencies. It's a sentiment that's echoed on the local level.
"Homeland Security will not only assist us in interstate investigations...they'll come over and be first in line to try and help us and exercise their jurisdiction on the international basis, as well as the interstate basis. It's very helpful, especially in this region," said Delaware County District Attorney Jack Whelan, whose office has hosted the Pennsylvania ICAC for 15 years.
The Pennsylvania ICAC employs seven officers on loan from local municipal departments as well as state troopers, HSI and FBI agents, along with nine investigators from the Delaware County District Attorney's Office. They will work a few days each week out of the ICAC to coordinate efforts.
At times, HSI agents sitting at the ICAC will push to bring cases to the federal level.
"Many times we realize we have a person that's a serious predator...we're going to work with the federal government to make sure that they have all the resources and information that they can have from us so that they can take over that prosecution," Whelan said.
A guilty judgement for child pornography in a Commonwealth court carries a maximum penalty of 10 years in a state prison. But more often than not, the sentence is much lower, nine to 18 months for first-time offenders, Whelan said.
But in federal court, a suspect could face a mandatory minimum of five years for distributing child porn, with the maximum ballooning to 20 years for each count. Another difference: Offenders convicted in federal court are not eligible for parole.
Under Whelan's purview, the Pennsylvania ICAC will check on and pass along leads, proactively monitor peer-to-peer networks for people trading child pornography and investigate so-called "traveler" cases where predators cross county and state lines to molest a child. Whelan expanded the Pennsylvania ICAC in recent years to combat the latter two areas, he said.
The task force will also look for perpetrators who are in, what agents call, a position of public trust. Those members of the community who hold trustworthy positions like teachers, politicians, clergy and business leaders.
---
PART THREE: The Soldier
CLICK HERE TO CONTINUE THE STORY
---
---
RELATED STORIES
---
Editor's Note: This special project features explicit content that may be disturbing to some readers. NBC10 does not identify victims of sexual abuse. To protect against further victimization, names -- including those convicted -- have been changed. Because of the nature of their work, NBC10 agreed to only use the first names of Homeland Security agents.