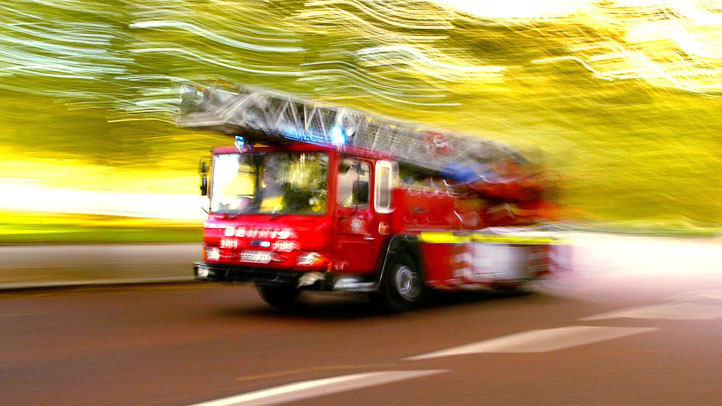 A teenager's memorable ride to his prom has his dad in hot water.
A volunteer fire chief's decision to have his son and the boy's date chauffeured to their high school prom in a fire truck has sparked a four-alarm controversy in their Pennsylvania borough.
West Newton Council passed a resolution condemning the use of the fire truck -- and that's about all they're empowered to do because no laws were broken and the borough doesn't control the fire company.
Local
Breaking news and the stories that matter to your neighborhood.
"Clearly, it's not in the line of duty, it's not a parade, it's not a fire, it's not helping with the community in that fashion. It's something that was strictly personal," borough solicitor Chuck Wade said. "They do great work, and I have to get that in, but what they did wasn't something the borough was happy with."
But West Newton Fire Chief Craig Sanner said the truck could have been diverted had there been a fire during the six-mile trip to his son's high school on April 26. Sanner's wife even drove behind the truck in another vehicle so she could complete the prom trip in case the truck had to speed away for a fire.
"This is being blown out of proportion," Sanner said. "I feel badly that people are upset, but the truck was never out of service. I was trying to do something nice for my son who puts in many volunteer hours at the department."
Borough officials learned of the fire truck-turned-limo when some saw pictures of the prom couple posing with the truck on the boy's Facebook page, while others saw a photo in The (West Newton) Times-Sun, a tiny weekly newspaper.
West Newton is located about 25 miles southeast of Pittsburgh.
Borough council passed the resolution criticizing the truck's use on Monday, after Councilman Adam Paterline argued it was improper and could have led to liability.
"We commend our firefighters, but it was a poor decision," Paterline said. "You can't do that in today's litigious society."
Copyright AP - Associated Press